Rocket-Powered Renovations, Launching Your Dreams Into Reality.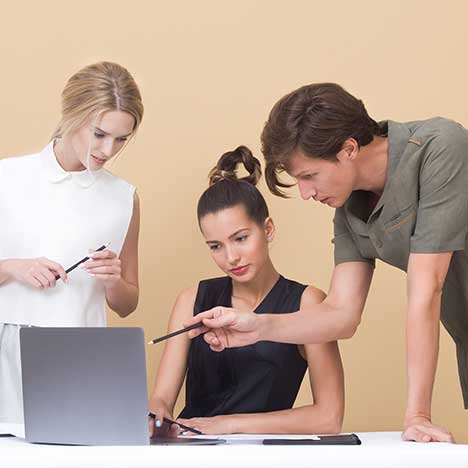 Reno Rocket is a team of expert renovators, designers, and construction managers based in Toronto, Ontario, that is dedicated to building premium renovations accessible to everyone. With a mission to create exceptional renovation experiences with less stress, we take our commitment seriously. Our team believes that a renovation is more than just a project, it's an opportunity to create a space that reflects your personality, lifestyle, and needs.
Our values of quality workmanship, uncompromising reliability, straight-forward affordability, and flexible financing options are at the core of everything we do. We understand that renovations can be overwhelming and stressful, which is why we are committed to providing you with a stress-free and enjoyable experience. From the initial consultation to the final touches, we will work with you every step of the way to ensure that your renovation is everything you've dreamed of and more.
At Reno Rocket, we believe that honesty, transparency, and trust are the foundation of a successful renovation. Our team is passionate about bringing your vision to life, no matter how big or small. Let us take your renovation dreams to new heights. Contact us today to schedule your consultation and experience the exceptional renovation services that Reno Rocket has to offer!
After you book your free onsite estimate with us, we deliver an all-inclusive proposal including the site plan, 3D rendering, scope of work and agreement with clear pricing and timelines.
After we confirm our construction start date we will meet at our showroom to set up final plans and select materials, colors and fixtures. We will scheduled deliveries and prepare the space for the renovation.









I found RenoRocket on google after being disappointed by other vendors who had come in to quote. I was looking to partner with a company who would understand my needs, be open to feedback and communicate well. It was about the relationship and RR delivered. From my first phone call, to the sales visit, to designing the project I was reassured we made the right choice. A project of this scale will not comeWithout hurdles but there was never any conflict, blaming, or animosity. Each issue was resolved maturely, calmly and with open communication. I've had work done around the house before but the team at RR is definitely the nicest folks I've worked with. We love our basement and our vision came to life as expected. Would definitely work with them again without a second thought.
Fantastic service; they provided an excellent recommendation, and the execution was perfect.I have done 4 renos in my house and this one was by far our best experience; 100% recommended
We have recently made our basement ( personal use) with Reno rocket. They are amazing. Every person that came to our house is professional, always on time they are very responsive to any of our concerns or questions. They have a wonderful team and I would definitely recommend this company for any kind of renovation they do kitchen bathroom basement.
We recently completed our basement renovation with Reno Rocket. From start to finish they have been thorough, honest and cared about the quality of workmanship. We're SO happy with the end result and would hire them again.
We had a great experience with them. We fired a previous contractor, and these guys saved our reno. They were upfront about timeline and cost, and the standard of finish was excellent. We have small kids, and everyone they brought through was kind and patient as well.
Elias and the team do great work, great guys.
Reno Rocket did some renovations in my home related to previous water damage. They did an accurate and fair assessment of the situation. They explained what to expect before starting the job and there were no negative surprises. They were on time starting and finishing, which is not something that you hear every day with other contractors. Their execution was surgically clean and the results were impeccable. I have no reservations to recommend them to anyone.
100% recommended. Great work and great service at a reasonable cost.
Big thank you to John, Domenic and the Rocket crew for renovating our bathrooms. True pros, unbelievable cleanliness and super design savvy. My wife is ecstatic!
Excellent design and materials. I used them for my shared bathroom and will hire them again.
Had our basement done before Christmas. Great team, quality and design. Will definitely recommend and use for future projects.
Elias and his team renovated our gym and completed a very clean and professional job. On time which is very rare in this industry.they also provided great advices and things we did not think about that made a huge difference. Our business is striving even more !thank you Reno Rocket !
I'm very happy with the work of this company, they are responsible people, very professional and the work is of excellent quality!!!
Very polite guys before and after doing business! Then excellent Reno job in my basement. Thanks guys!
Easy to work with and straightforward people, will recommend to others in future for sure. They exceeded my expectations. Elias and Dom educated me in great extend to maintain basement in mint condition for the years to come, thanks!
Excellent company. Very serious people. Good price and quality. I strongly recommend it! They did my bathroom renovation and it looks awesome . Finished on the estimated time. Just a few reno companies pay attention to little details like this one.
Reno did such a good job in my basement. He is very responsible and hardworking.100% recommended
Nothing but great things to say about this company! They did a kitchen renovation plus paint for my apartment and I was extremely happy with the results. The crew is professional, VERY clean, well educated, responsible and always willing to give the best suggestions that will fit with your needs. They worked quickly and carefully as well as efficiently. I would definitely recommend to anyone looking for work done inside and outside their homes.
11/10 extraordinary service. Would highly recommend it!
Great attention to detail! They made my remodelation process very smooth. I'll use them for my next project
Great service! very professional and excellent quality!Highly recommended !!
Great renovation work.The services of this company is amazing and very helpful.Keep the hard work
Andres Alejandro Jatar G.
excellent service! would use reno again to do my others renovations
Amazing service. A very professional and helpful team.
Great services. Would highly recommend this company again!
best construction company ever!! you made my dream come true! my kitchen is looking gorgeous thanks to all the professionals that put they best effort to creat the kitchen of my dreams!!! thanks to reno rocket now I can invite some friends and family to enjoy and spend time together cooking with my lovely kitchen!!
Construction and Renovation FAQ
01 Where does Reno Rocket operate?
Reno Rocket services the Greater Toronto Area, York Region & Peel Region, including; King, Vaughan, Aurora, Newmarket, East Gwillimbury, Markham, Whitchurch-Stoufville, Richmond Hill, Brampton, Caledon & Mississauga
02 What kind of services do you offer?
Reno Rocket is a full service, technology enabled general contractor. Our services include; interior design, 3d design, powder room renovations, tub to shower renovations, master ensuite renovations, accessibility bathroom renovations and general accessibility renovations, house and home painting, door and trim installation, door and trim painting, feature wall installation, statement wall installation including; barn wood walls, stone walls, tile walls, ledger stone walls, slab walls, plaster walls, concrete walls, brick walls, crown moulding, waffle ceilings, tray ceilings, decorative ceilings, wainscoting and other home remodelling and renovation services.
03 What financing options are available?
You have a budget. We have a home renovation payment plan to help. Reno Rocket has partnered with Finance It to make premium renovations accessible to everyone. We offer 12 equal monthly payments OAC, and no payments and no interest for 6 months OAC. Click here to get pre-approved for your next renovation project.
04 What if I don't want to finance my renovation?
Not a problem. We accept cheques, electronic transfers, credit cards, cash and maybe even crypto currency someday. We are happy to work with whichever payment method best suits you.
05 How long will it take to renovate my bathroom?
Powder room renovations and remodelling can be completed in as little as 5 working days. This includes; careful demolition and disposal of your existing powder room, preparation for your new tile floor, tile setting and grouting, new vanity, new toilet, new trim, new accessories and fresh painting, final inspection and cleaning.
Main and master ensuite renovations and remodelling can be completed in as little as 10 and 15 workings days. This includes careful demolition and disposal, plumbing preparation, tile preparation, tile setting and grouting, new vanity, new toilet, new trim, custom counter tops and custom shower glass, new accessories and fresh painting, final inspection and cleaning.
06 How long will interior finishing take?
Interior finishing such as crown moulding, wainscoting, baseboards, trim and smooth ceilings can be completed in as little as 1-3 days. Interior finishing such as statement and accent walls and house painting can be completed in as little as to 3-5 days depending on the scope of work involved.
07 How do you guarantee your workmanship?
Our workmanship is guaranteed because we do not leave the project until you are satisfied and have signed off on the work. This process ensures that we deliver high quality renovations each and every time.
08 Does Reno Rocket provide written service agreements?
Yes, in-fact we don't usually start any project, big or small without it. The service agreement identifies each of our roles and responsibilities and is a key element to a good renovation experience. In the service agreement we identify; the timeline of the project, the materials and finishes, the payment plan and structure, the warranty, the start date, the site hours and many other important details.
09 Does someone need to be home while the crews are working?
No. We take our time in planning our projects in advance to create a clear scope of work for our crews. Our construction managers, project leads, designers and tradespeople are self-policing and experts in their fields. You can work from your office, while we work the job site.
10 I can't take phone calls during working hours, how can we stay connected?
Easy. We can give you access to our cloud based app, and 24/7 access to all your important files, reminders, schedules and daily progress updates We will get this set up for you prior to starting the work.
Information Collection
When you visit our website, we may collect personal information such as your name, address, phone number, and email address. We may also collect information about your browsing behavior, such as the pages you visit, the links you click, and the time you spend on our website.
Use of Information
We use the personal information we collect to provide you with the services you request, such as scheduling a consultation or providing a quote. We may also use your information to contact you with updates about your project, promotions, or other marketing materials. We do not sell or rent your personal information to third parties.
Cookies and Tracking
We may use cookies to collect information about your browsing behavior on our website. Cookies are small files that are stored on your computer or device that allow us to recognize you and provide you with a more personalized experience. You can adjust your browser settings to disable cookies, but this may limit your ability to use certain features of our website.
Third-Party Links
Our website may contain links to third-party websites. We are not responsible for the privacy practices or content of those websites. We encourage you to read the privacy policies of those websites before providing them with any personal information.
Data Security
We take the security of your personal information seriously and take reasonable steps to protect it from unauthorized access, disclosure, or alteration. We use industry-standard security measures to protect your information during transmission, storage, and disposal.
Contact Us
If you have any questions or concerns about this Privacy Policy or our data practices, please contact us at info@renorocket.ca.