Get Inspired With Basement Renovation Ideas.
A

re you sick of your basement being a storage area, instead of a trendy place to hang out?
There are endless things that you can do to turn your basement into the coolest hang out spot for any Saturday night.
Basements are also a large selling point when it comes to real estate and why would you want to waste all that square footage, when you have the opportunity to create something amazing.
There are tons of creative ideas for any basement
 finishing

including a wine cellar, gym, man cave, bar, theater, game room, and a playroom.
If you love to bring people over for a party, then why not create the swankiest wet bar and cellar area? With sleek cabinetry featuring wine racks and glass fridges, as well as shelving for all of your cocktails and glassware, you'll have an amazing spot to socialize and entertain friends.
One challenge that some homeowners may experience is overcoming what to do with a dark and dingy basement. Although, this is not always the case, there are many stylish things you can incorporate into your basement to create a cozy hang out spot. Basement ideas with bars are a great way to create a sleek spot and you can incorporate different themes into the bar, such as vintage, rustic, man cave, sports theme, and minimalistic look.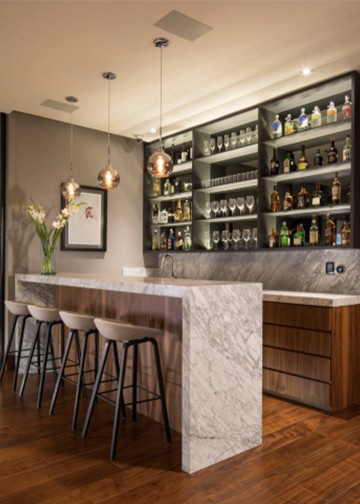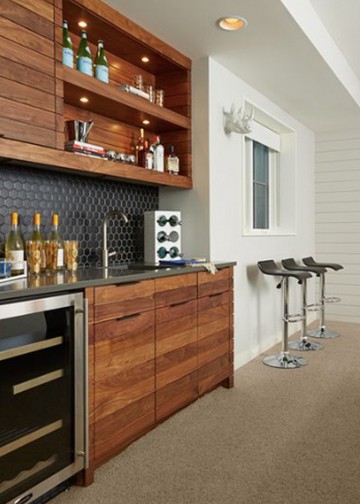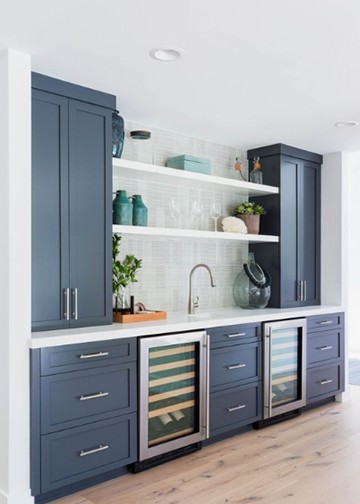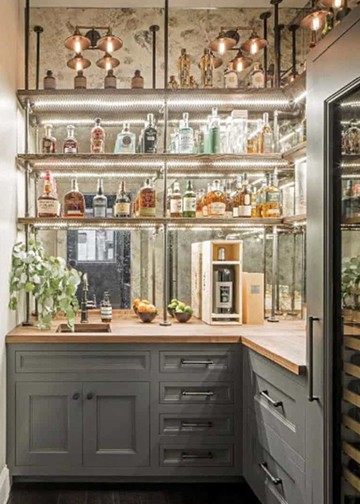 Ceiling for Basement Ideas
There are many trendy things you can do on the ceiling of your basement, such as wooden planks, coffered molding, wallpaper, and drop-down ceiling with cove lighting. All these things can elevate your basement and take it to the next level. Wooden beams can create a rustic, yet contemporary feature in your basement. Coffered ceilings that are painted white can create visual interest and make it seem like it's part of the original home. Ceiling ideas for basements are endless and can transform your basement into something amazing!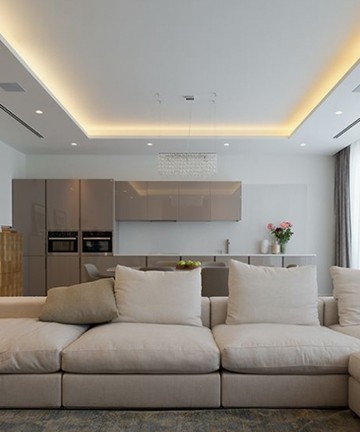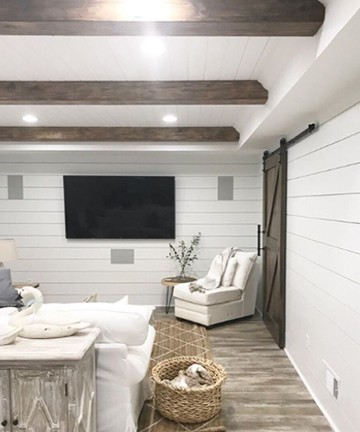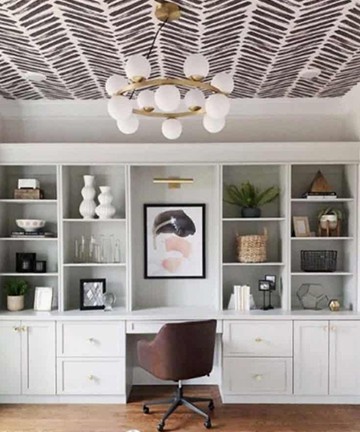 A basement with a pool table, ping pong table or a dartboard can give off an entertaining atmosphere to your space. As the kids get older, they'll also be able to enjoy the space. You'll be able to create an amazing and unforgettable space for everyone in the family for every season.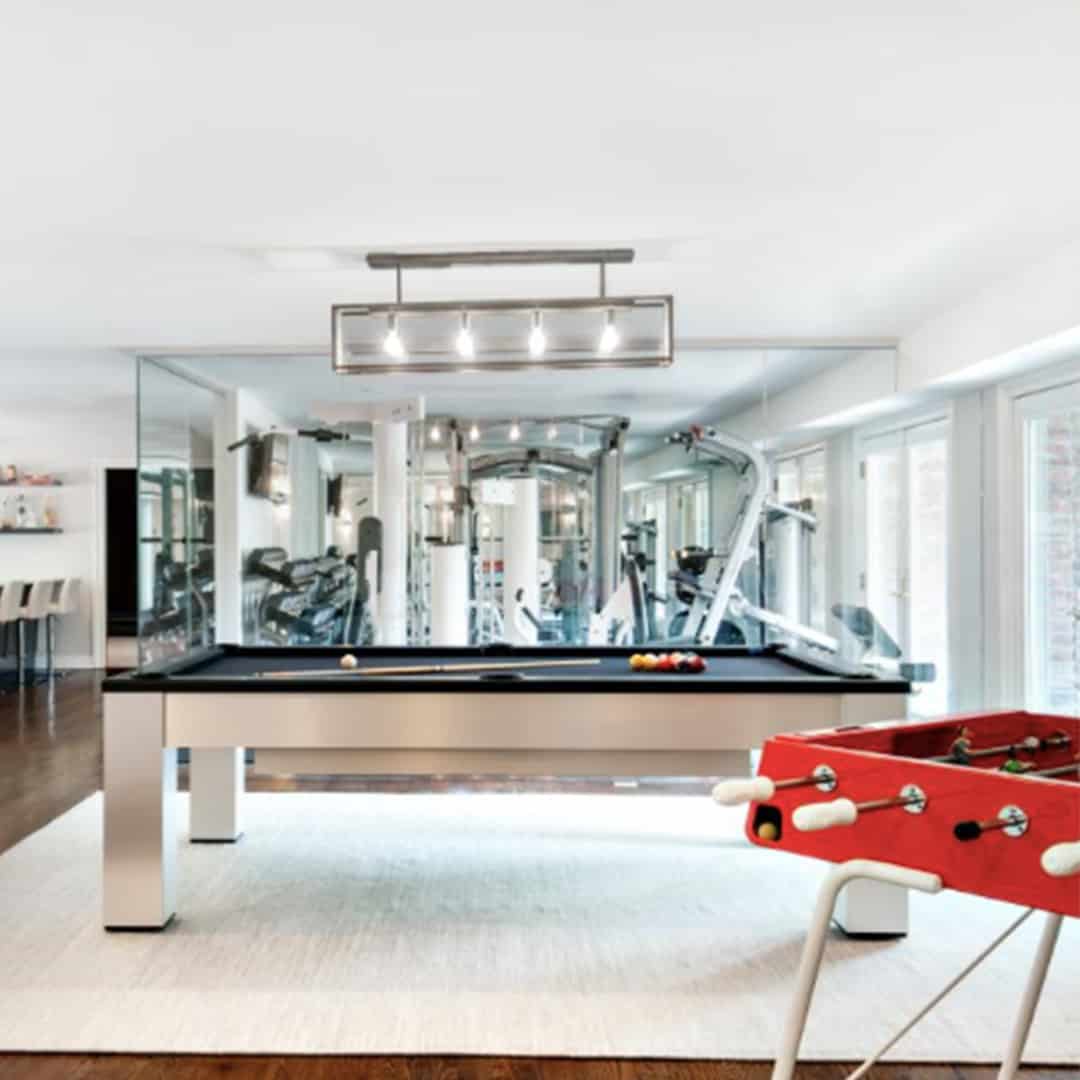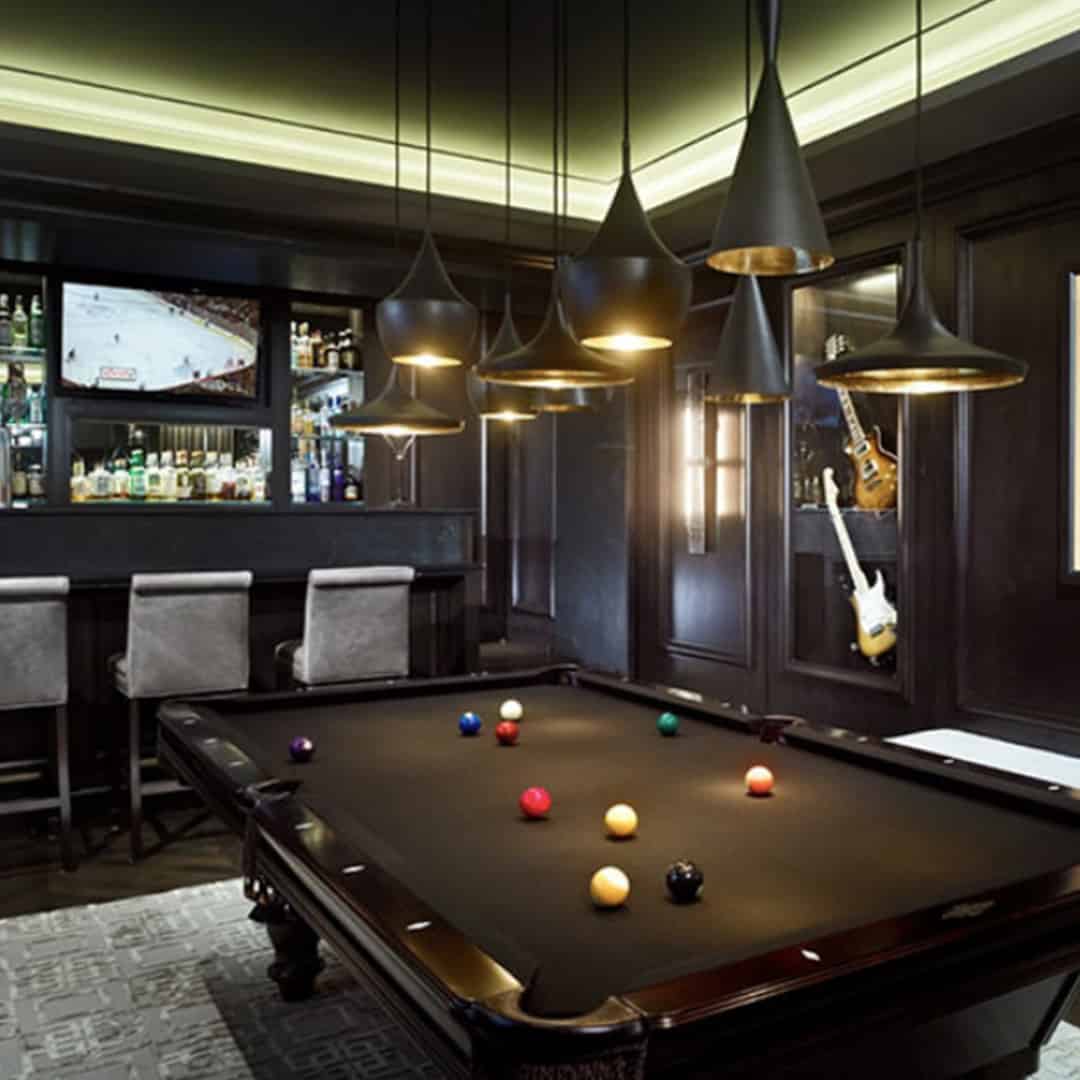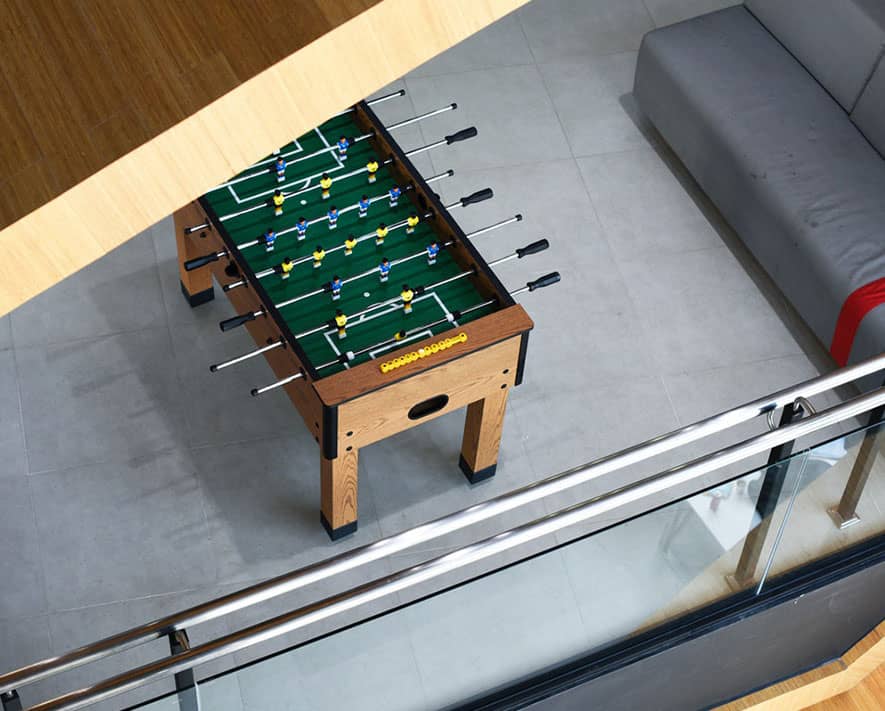 If you're a guy, basements are a perfect location for a man cave. Creating a man cave is a great way to create a cool hang out spot. Selecting moody and dark finishes can help create that man cave environment. Incorporating a bar, pool table, and large tv screen is a great start to create the perfect man cave.
Stairs may seem like a waste of space, however there are so many creative things you can do to take full advantage of the space underneath the staircase. This gives you an opportunity to be creative and implement something unique into your home, while optimizing basement space. Staircase to basement ideas can help create different areas, such as an office, wine cellar, storage, bar, office and, sitting areas.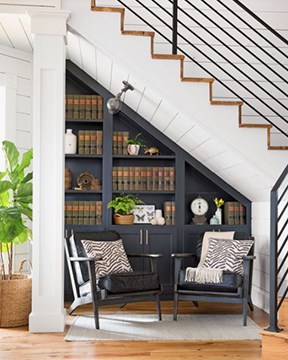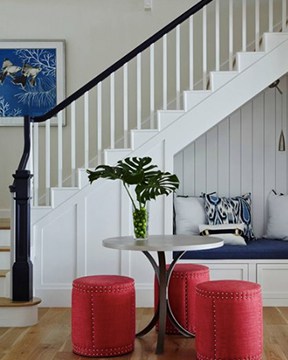 Basement Kitchenettes are starting to gain popularity as more and more basements are turned into living areas. We are seeing many homeowners include a kitchenette or some type of beverage center in their basement renovation plans. Basement kitchen ideas small areas could be part of an entertainment area, a basement bar, or anything else you have in mind. Some things to consider are ventilation, safety, and space.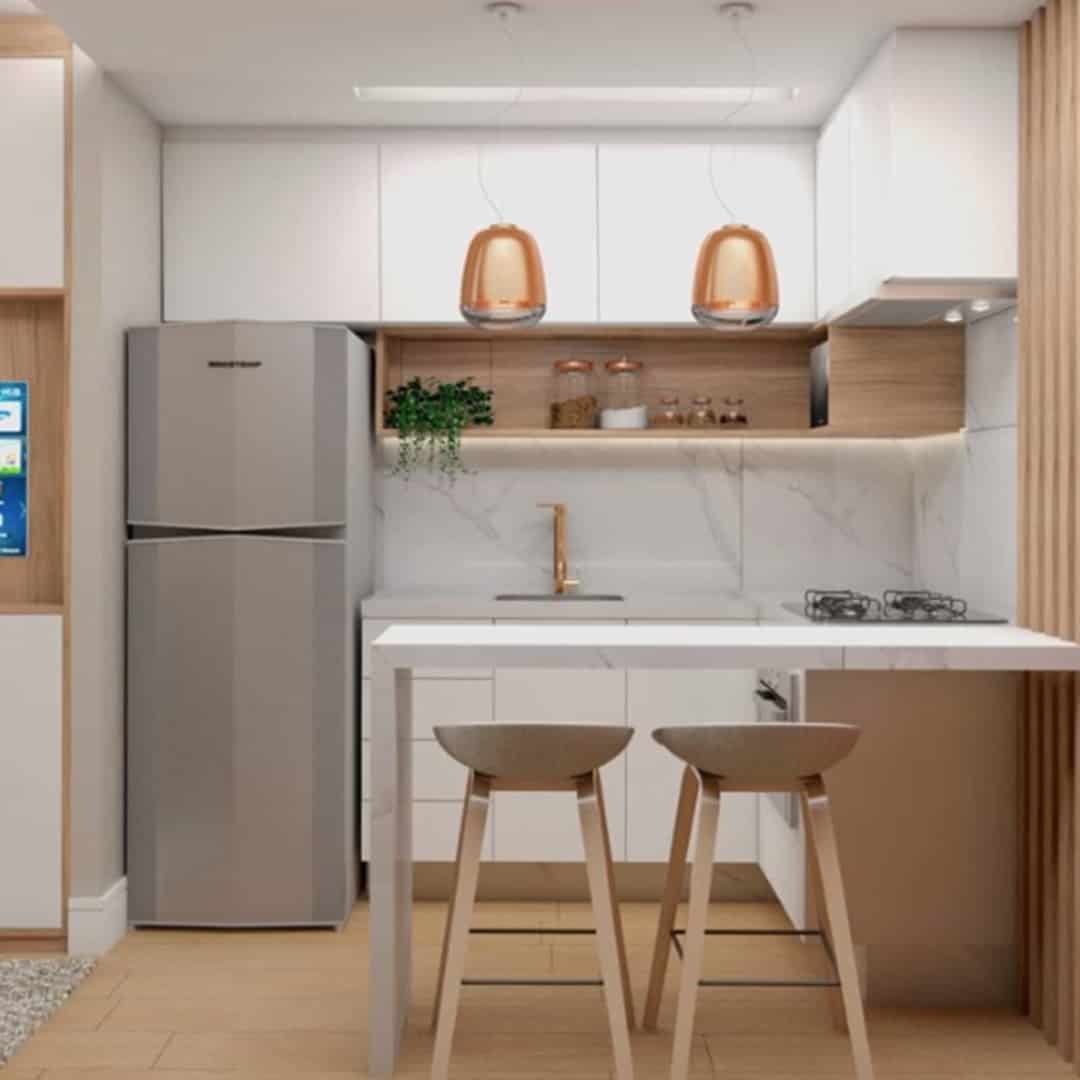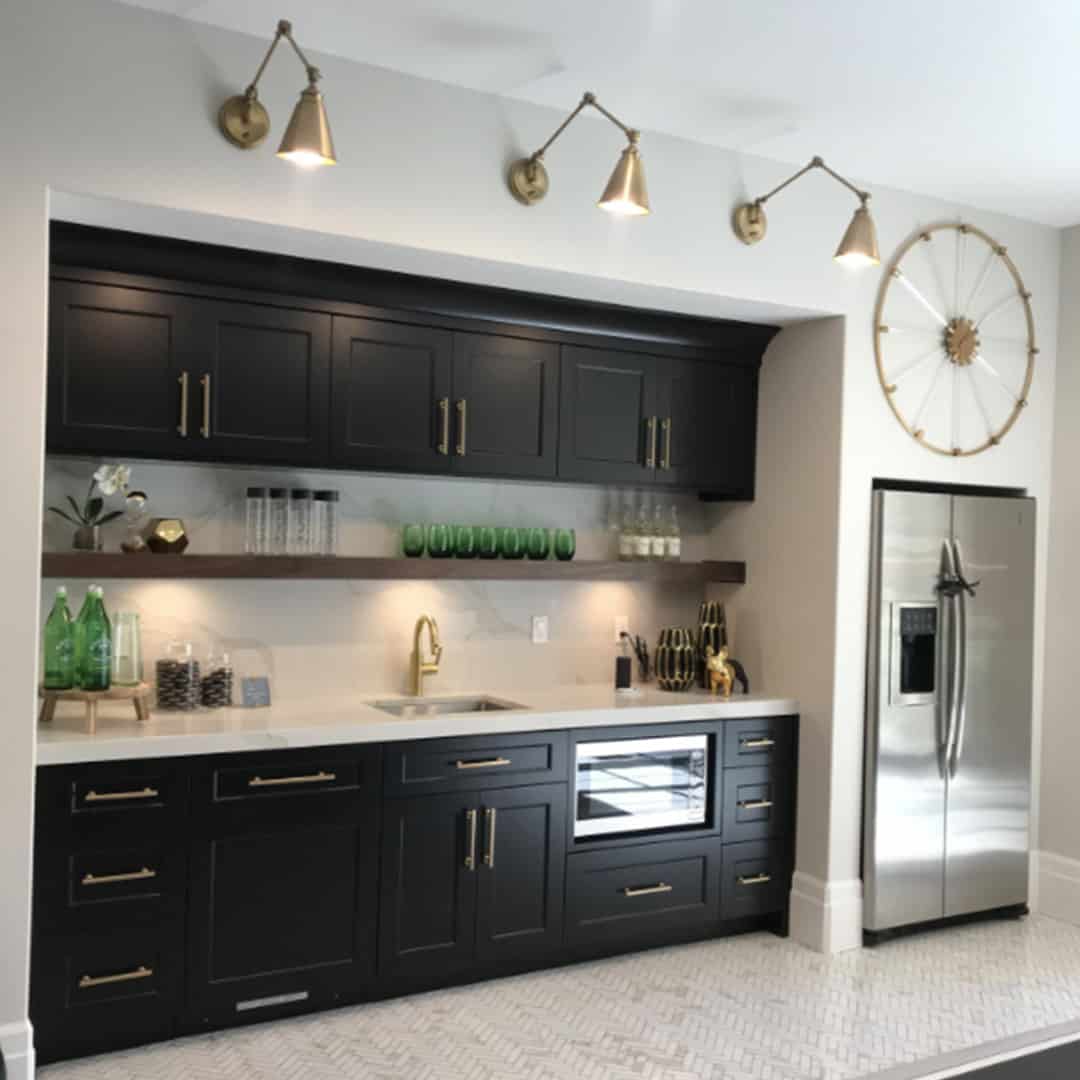 There are many variations that you can do with lighting that can make your basement feel larger and brighter. Implementing recessed lighting everywhere in the space is a great start.
Having different types of lighting by creating lighting layers with different lamps and pendant lights.
Another great basement lighting idea is having cover lighting in the ceiling.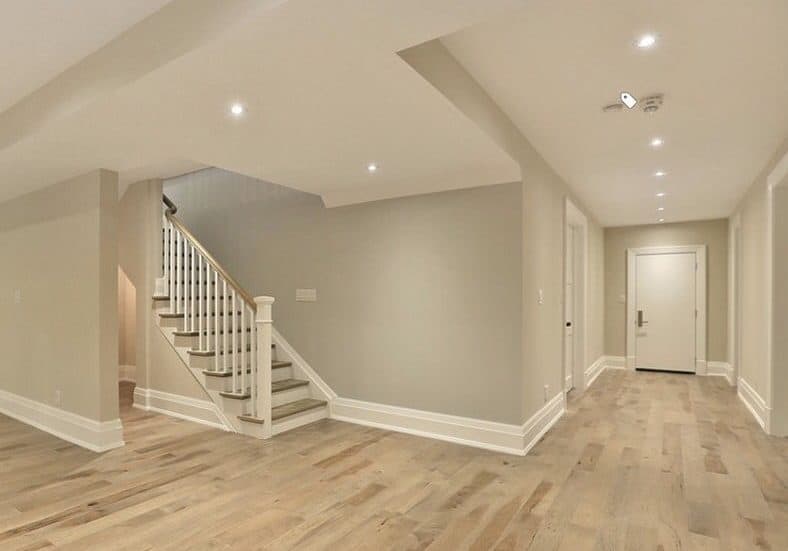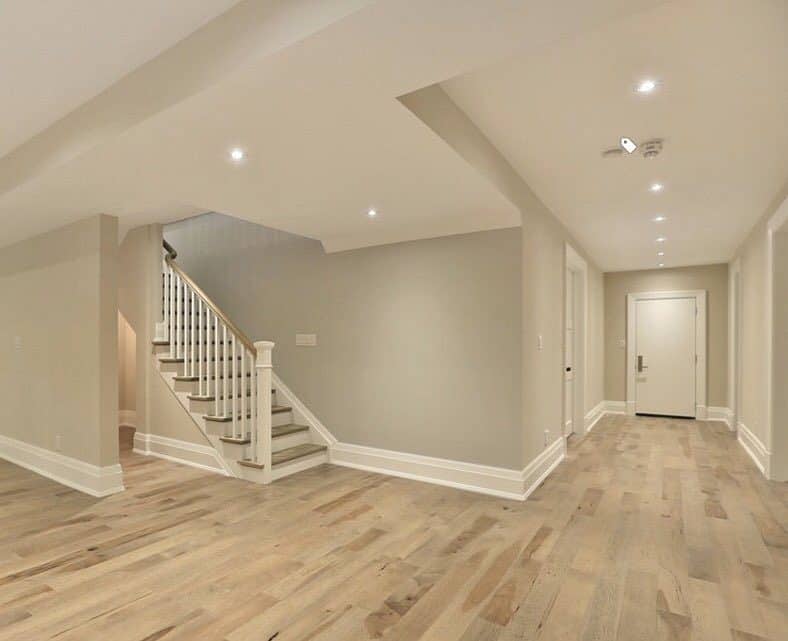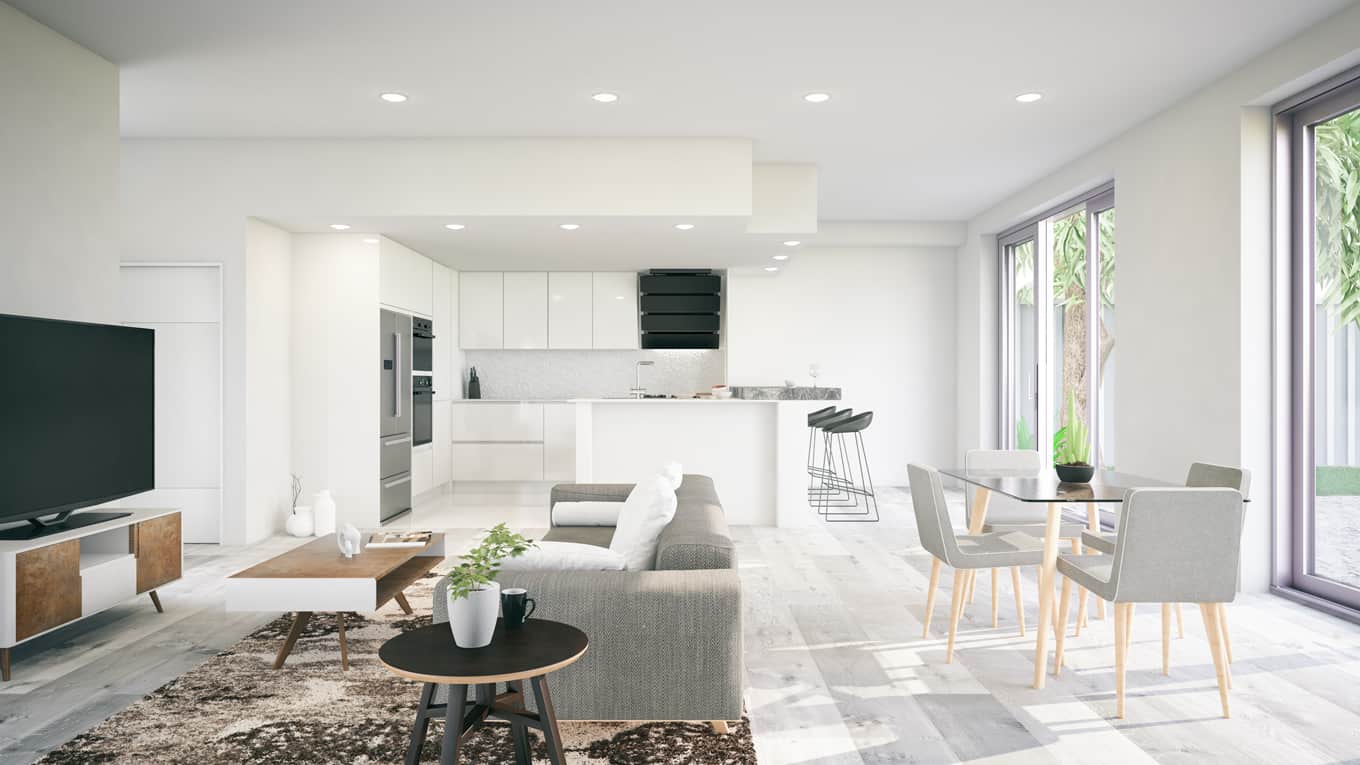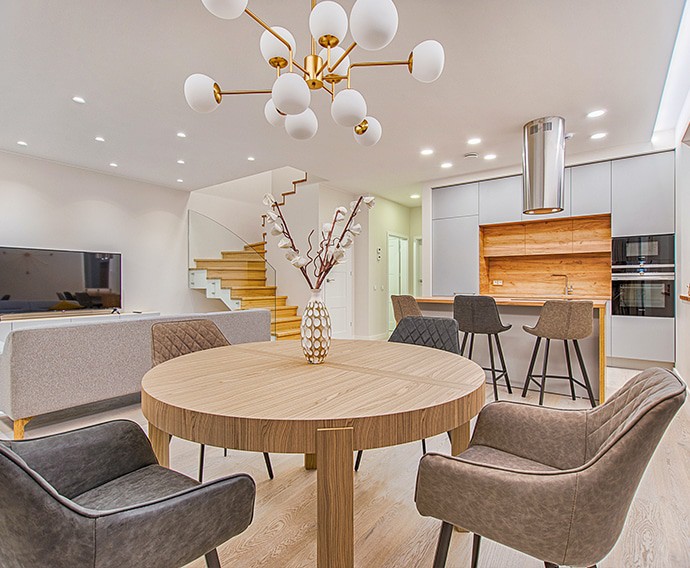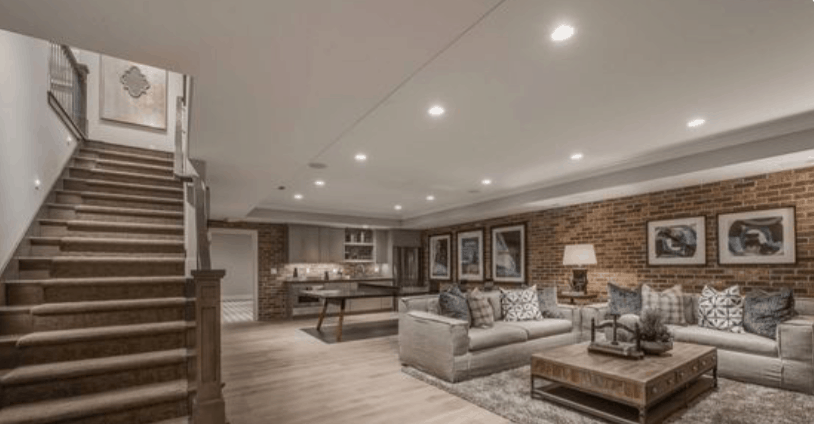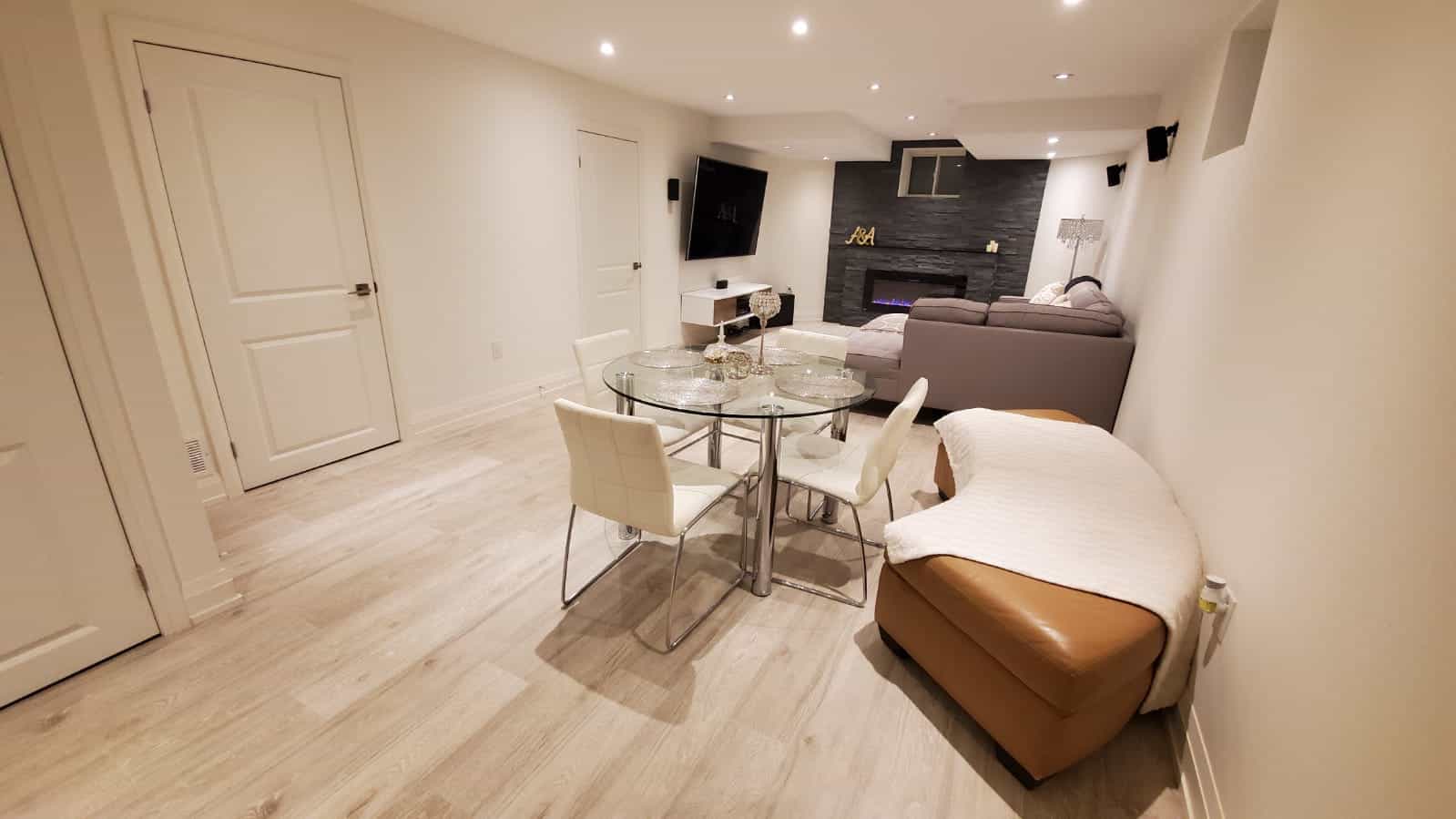 Basement Ideas with Fireplace
Fireplace feature walls are a great way to center the basement and create a focal point for the space.
By creating a stylish feature wall around the fireplace, this can enhance the aesthetics of the space and can elevate the existing decor and style of your home.
Electric fireplaces have no maintenance, unlike wood-burning fireplaces and this is a great way to keep the basement warm during the winter season.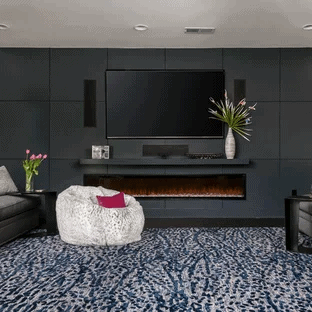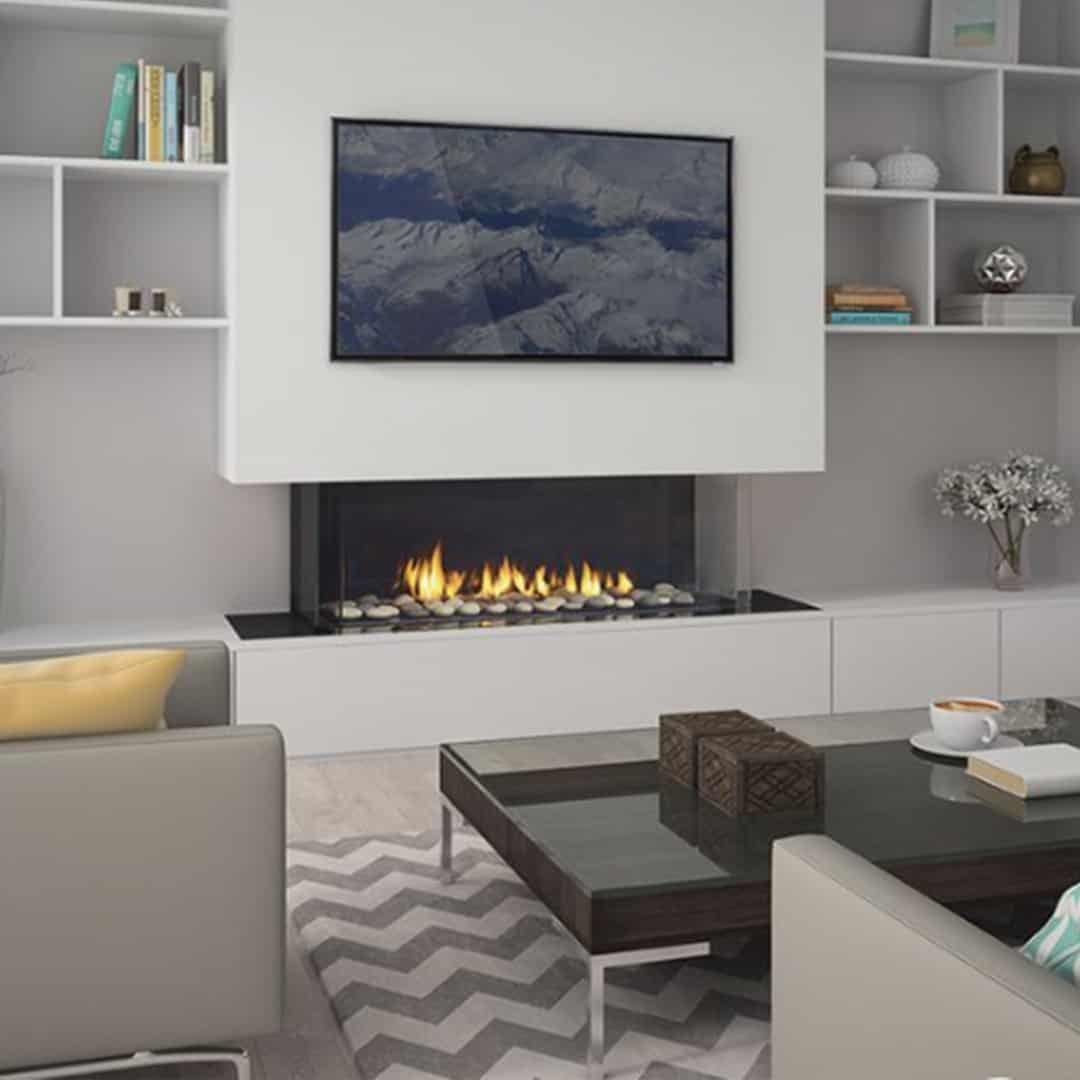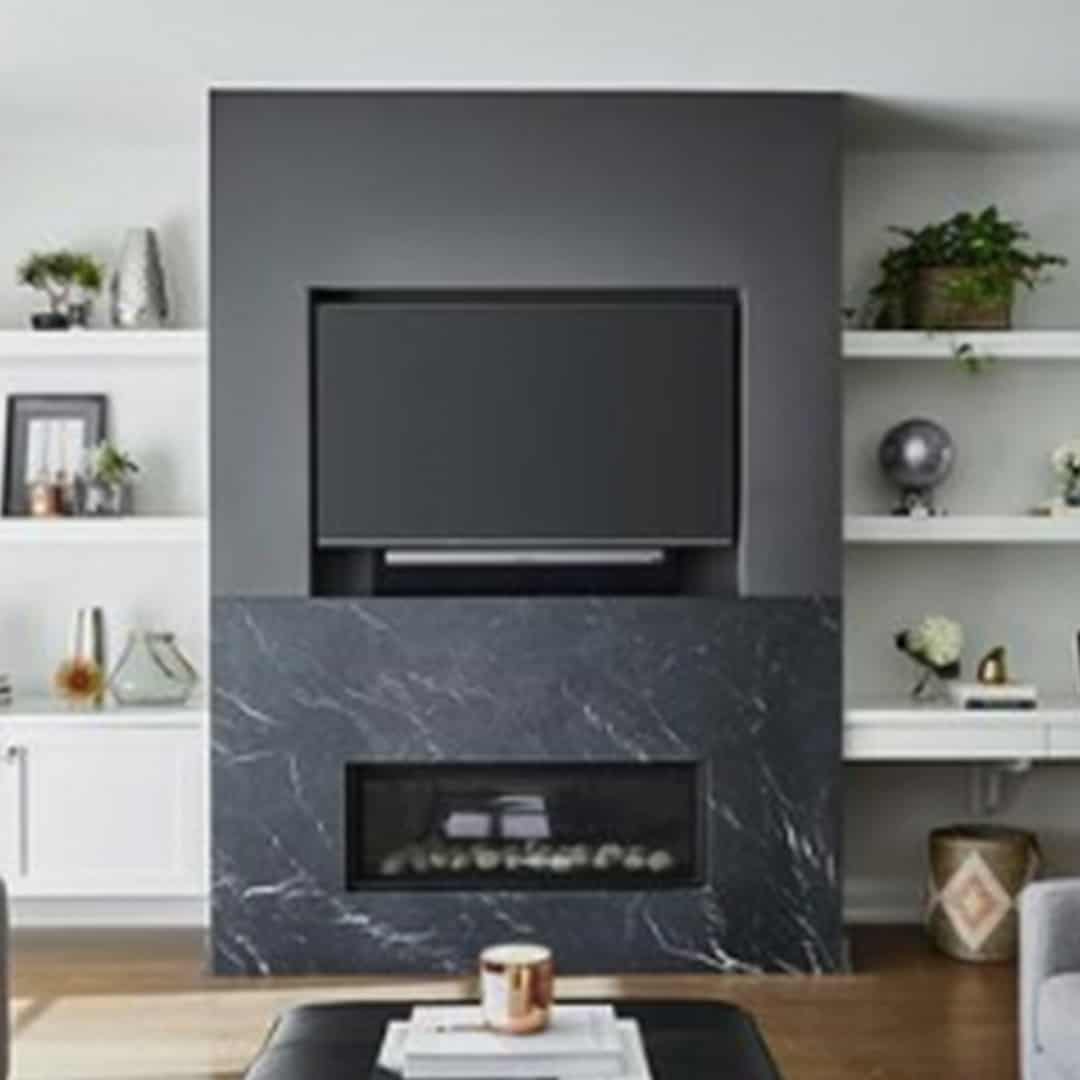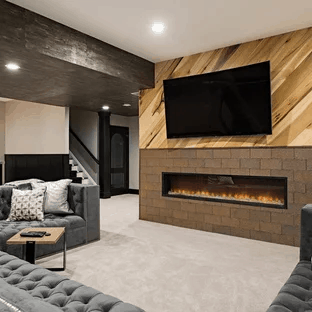 Creating a basement apartment is a great way to make some extra income. With the proper layout, large or small, you can create a rental suite and start earning rent. 
Likewise, you can create the ultimate mother-in-law suite or even a place to host as an AirBnB. Having two kitchens wouldn't be a bad idea if you need an extra freezer! Designing the space with an open concept in mind is also important and having a full kitchen for tenants is also something to consider. More bedrooms also help increase your home's value. 
Some things to consider implementing into the design are a separate entrance and separate laundry. If you are considering this type of basement renovation, keep in mind that you will need enlarged windows and a bathroom. 
Rent your basement, and improve your life.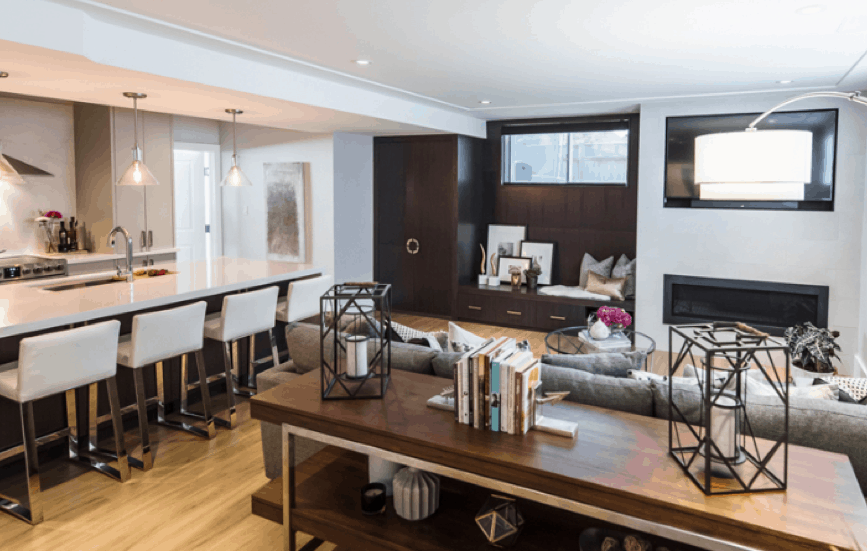 Wouldn't it be great to work from home in a proper office space? Working from home can be challenging sometimes because of all the endless distractions. However, turning the basement into a home office is the perfect way to define the workspace.
You can get creative by turning an area into an office and a guest room or incorporating a desk area into the staircase. You can set up your basement to have everything you need, including a desk, multiple screens, and even a project table to build and plan. Best of all, you can create an office customized to your specific taste and specifications!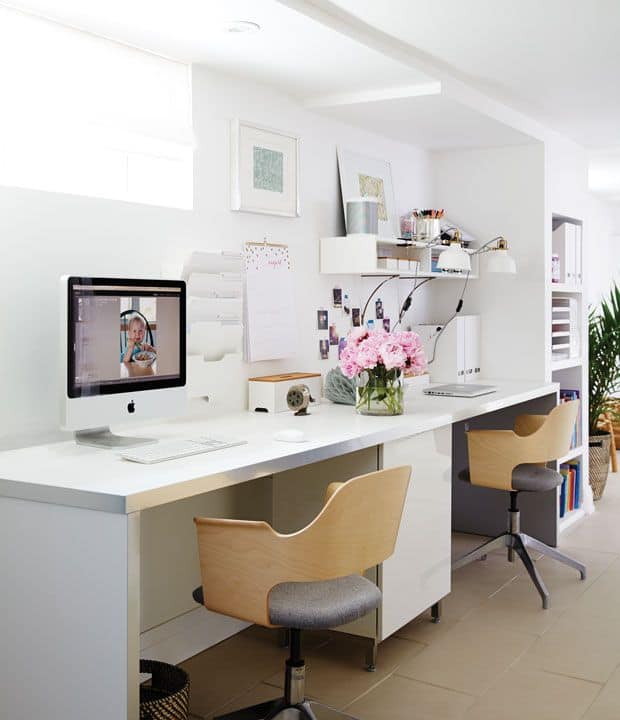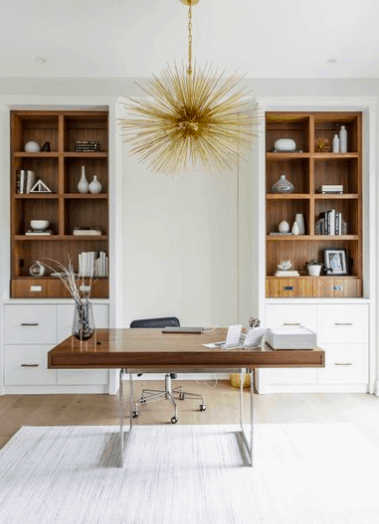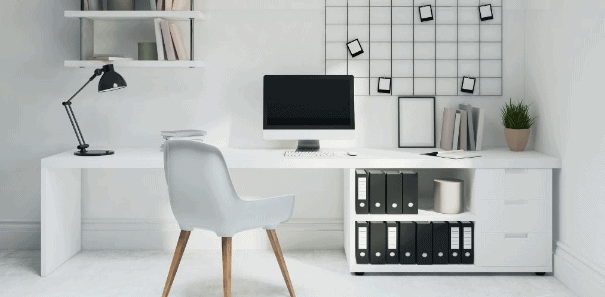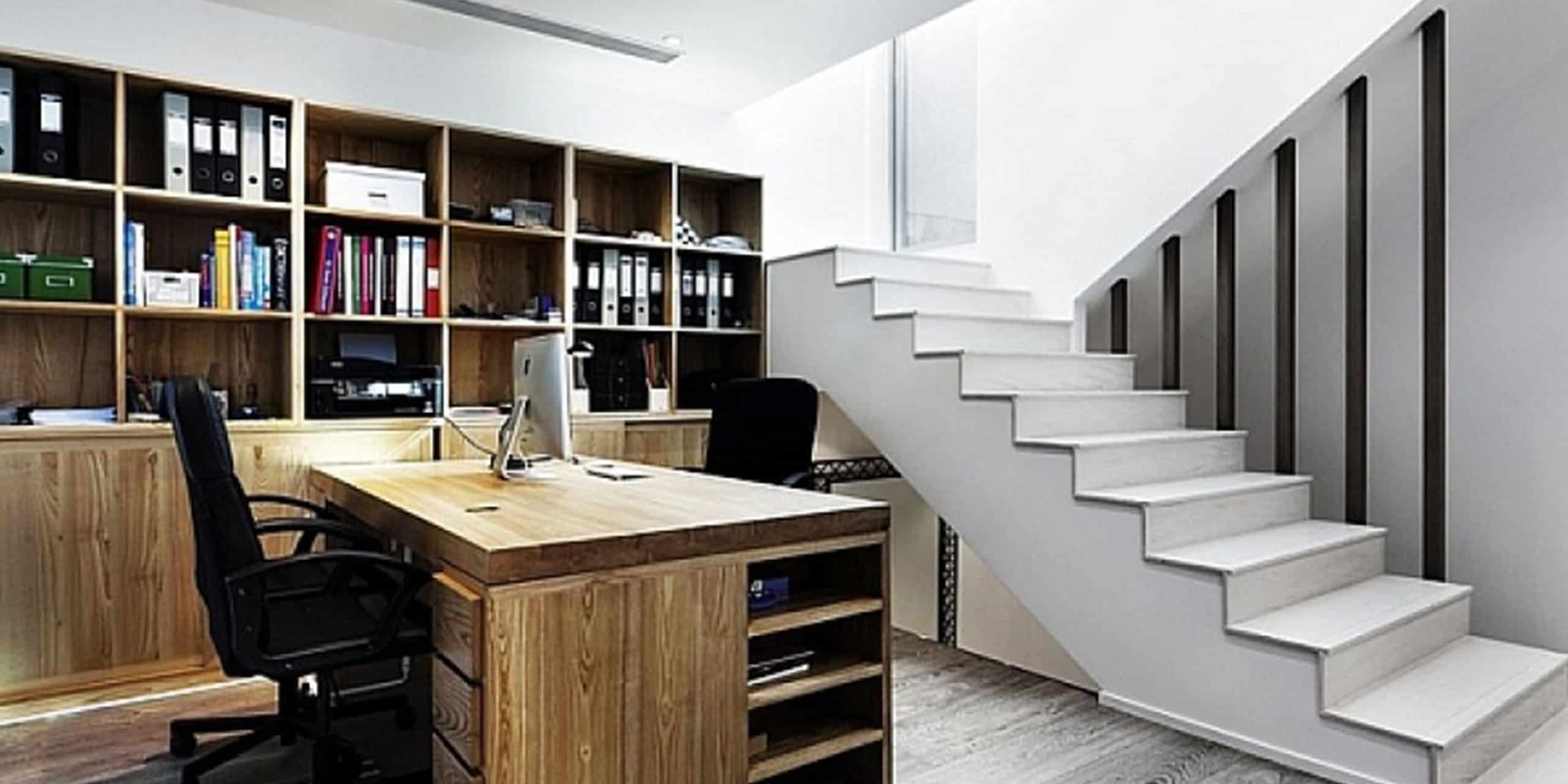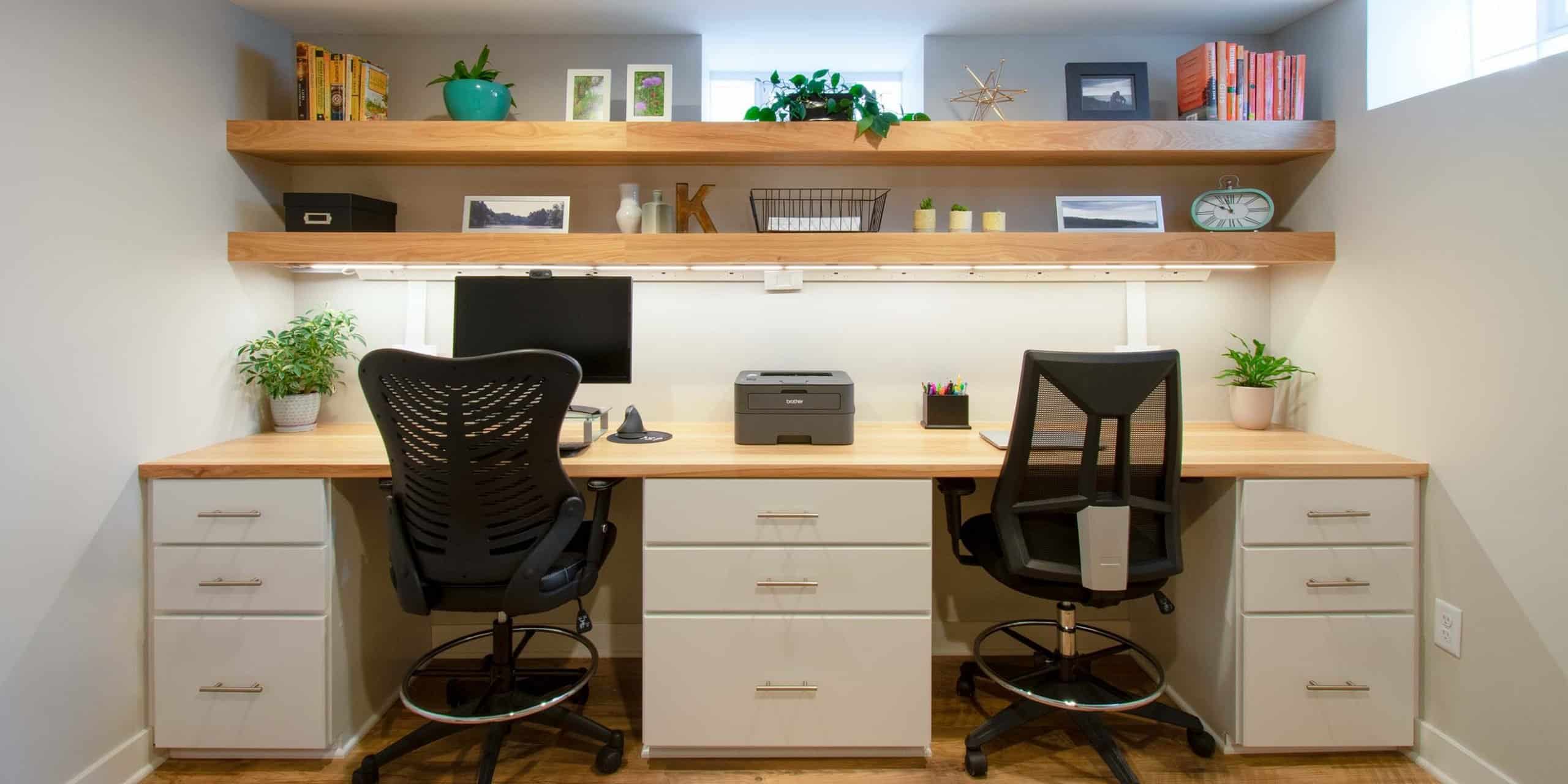 What if there was an inside area where the kids go to wind down when homework's done? There are some pretty amazing basement ideas that feature layered play areas with inside slides and even rock climbing walls that can entertain your little ones for hours. 
There are so many fun things you can do with kids' playroom for any basement. Keeping walls neutral with pops of color in the decor is a modern approach to creating the perfect playroom. Some things you can incorporate into the design is a chalkboard wall, this gives kids the opportunity to be creative without ruining painted walls.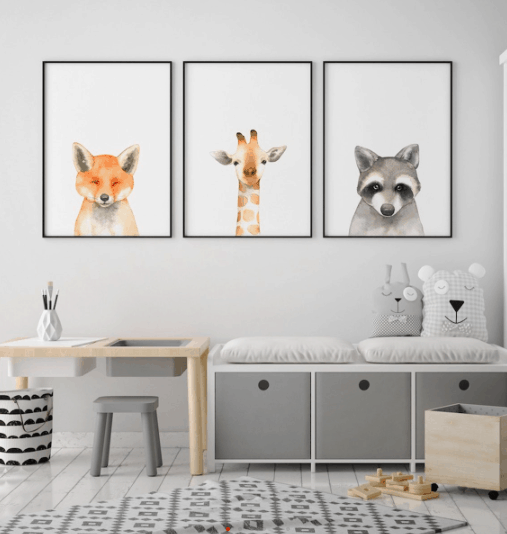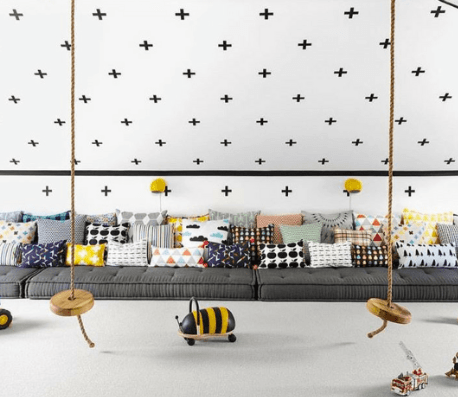 Some furniture ideas for kids are having small dining set specific for children and incorporating comfy floor cushions. With shelves and compartments for toys, as well as comfort bean bags and dollhouses, you can create a personalized space for your kids to play in. Also, having storage bins for toys is a great way to keep things organizer, and incorporating a reading area is a great way to encourage children to read.
Basement theaters are a great way to spend the night with friends and family. Creating a basement theater allows for more livable space and can improve the value of your home.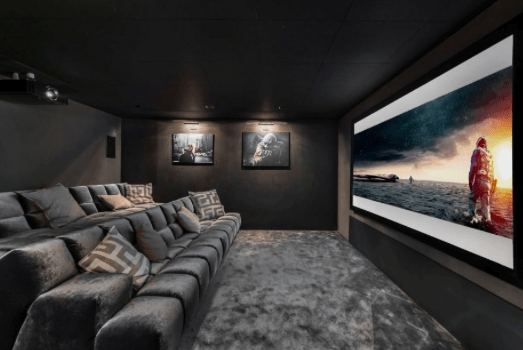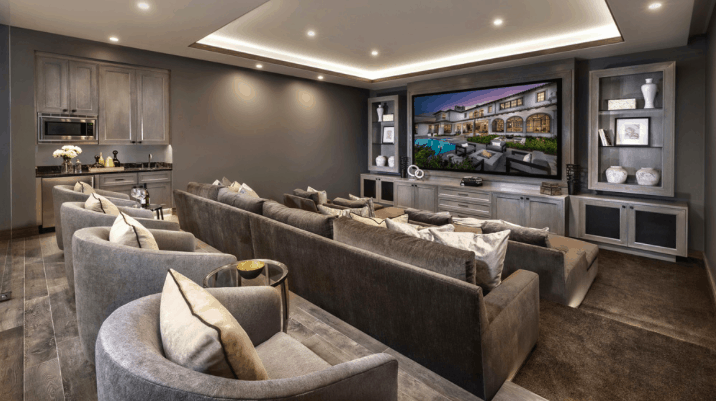 Basement theaters don't need to break the bank, all you really need is a large comfy sofa and a large screen with a projector.
However, if you want to elevate the space by putting your seating area 10 feet away from the screen. You can also implement a lighting and sound quality system, this can enhance the overall experience of the theater.
If you want a private area to sweat it out, basements make for the perfect gym space at home. This project typically functions best with laminate floors and matt's, mirrored walls. With lots of room for equipment, you can set up treadmills, yoga mats, weights, and workout stations. This can also be the perfect practice space for the dancer in your life.
Creating a gym in your basement can become a large convivence if you're someone who loves working out but hates expensive memberships. Having some extra space and gym equipment can help create the perfect gym for your home.
Creating a basement gym doesn't have to break the bank. Gym memberships can run you $60 dollars a month, and you can purchase used equipment.
You can also elevate the gym by adding a TV and sound system.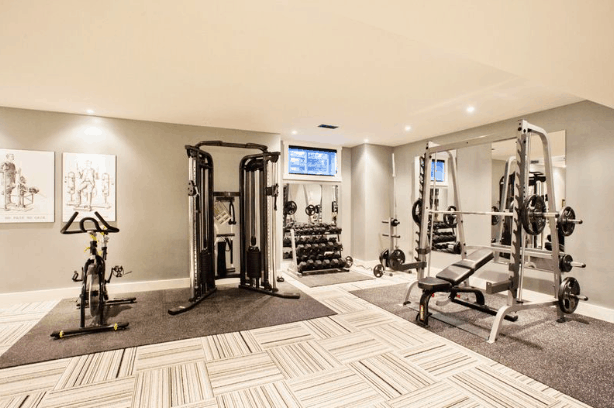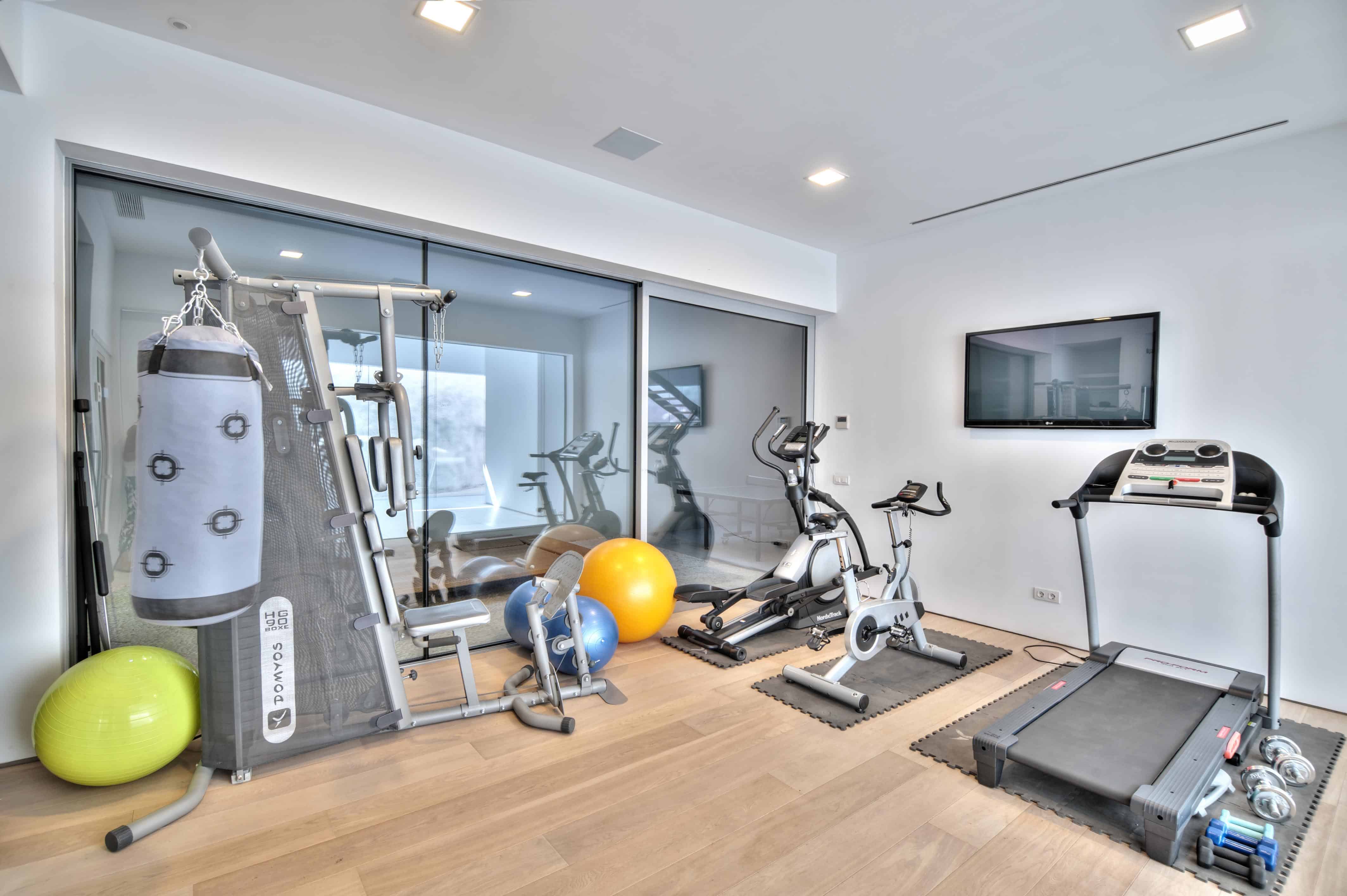 Basement Wine Cellar Ideas
For wine connoisseurs, the ultimate basement renovation idea may come from an unfinished basement idea that turns into a wine cellar. These are personalized spaces that store your hand-selected wines with strategic shelving and proper air systems.
Creating a rustic wine cellar will help you forget where you are and travel to Tuscany Italy. Brick walls, coffered ceiling, and a barrel table can help get that rustic Tuscany aesthetics.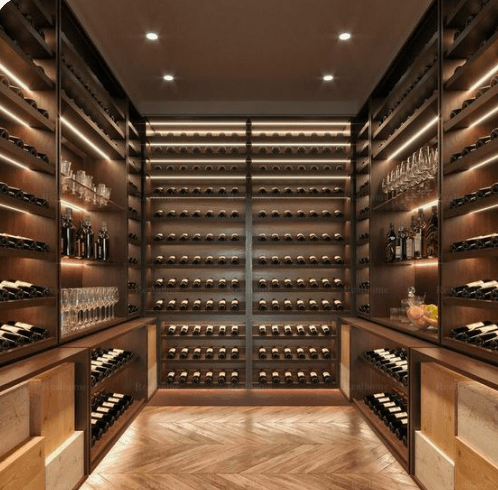 However, there are also many creative things and styles you can do with a wine cellar, such as incorporating it into the design of the staircase.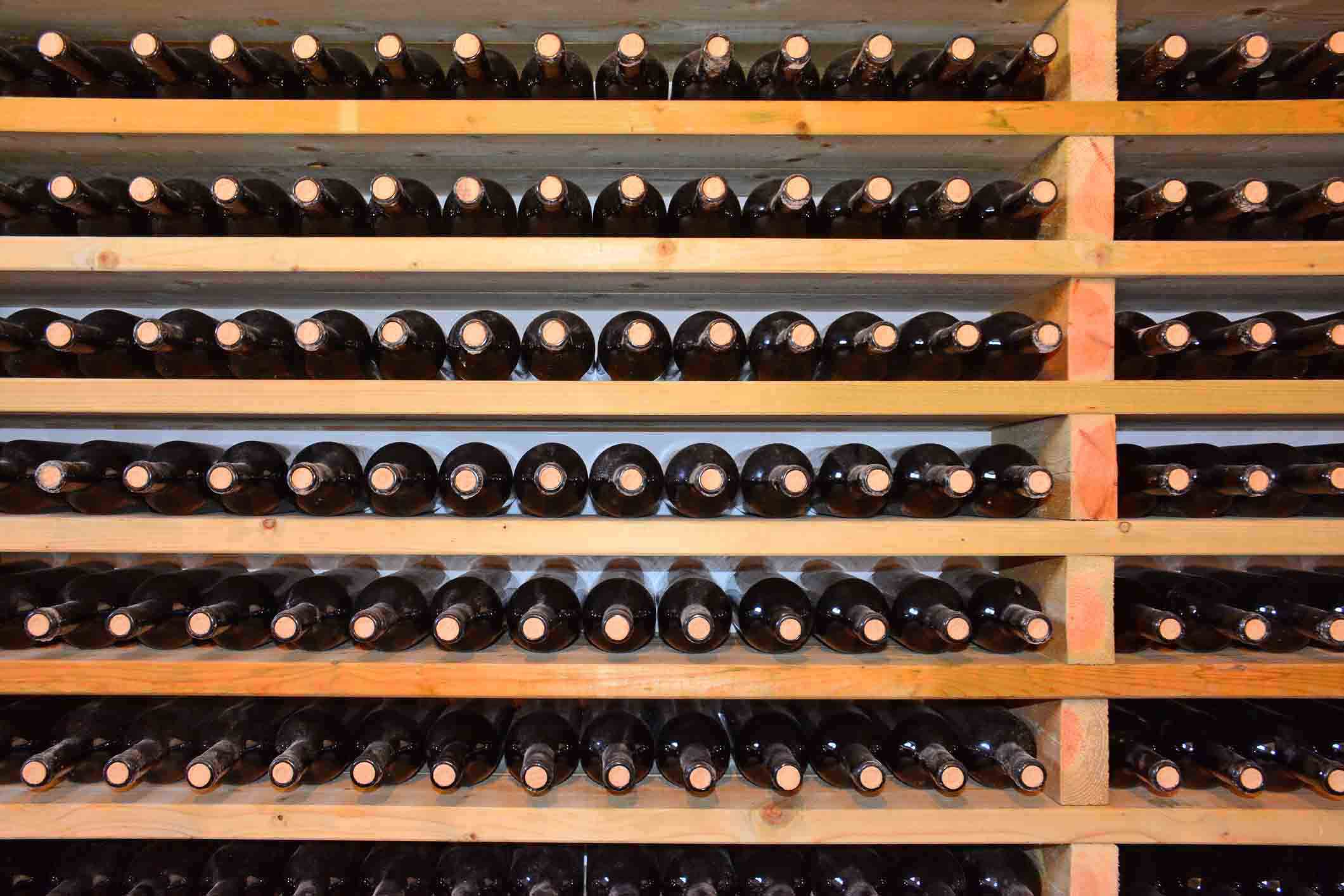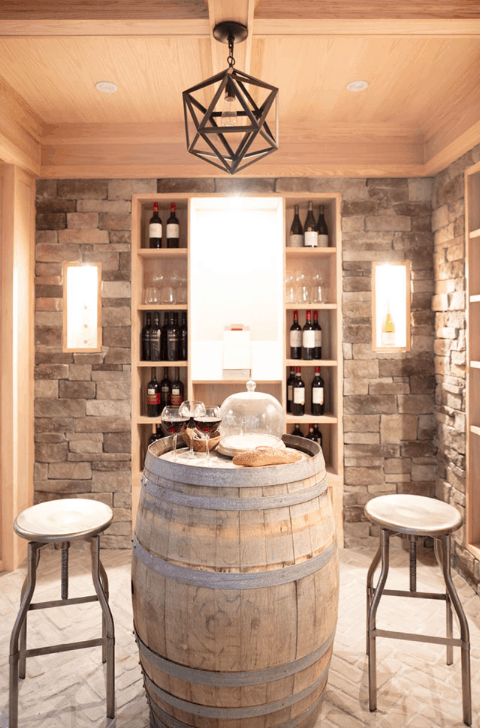 Bedroom basements have limited natural lighting, therefore implementing plenty of lighting is important and white walls help to brighten the space. 
Creating an accent wall can help create visual interest in the space, and implementing mirrors help make the space seem larger.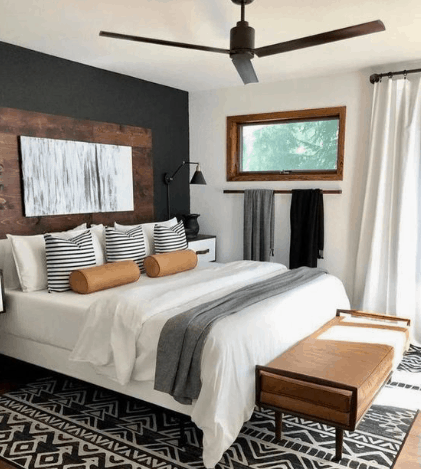 There seems to be a misconception about rustic aesthetics and that it is "outdated", however this style can be designed in such a way where it has a modern feeling. Rustic aesthetic emphasized organic and reclaimed materials, and it can help bring a natural and comfortable feeling to your basement.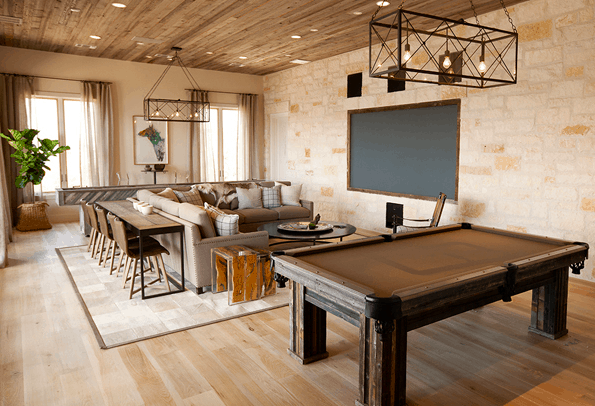 What if you had your own spa like bathroom? What would life be like? Most homes don't have enough bathrooms, but you could create the ultimate relaxing guest bathroom with a soaker tub, steam shower, sauna, and other luxurious amenities