Like, share & follow for Basement Renovation Ideas.
A

re you sick of your basement being a storage area, instead of a trendy place to hang out?
There are endless things that you can do to turn your basement into the coolest hang out spot for any Saturday night.
Basements are also a large selling point when it comes to real estate and why would you want to waste all that square footage, when you have the opportunity to create something amazing. There are tons of creative ideas for any basement
 finishing

including a wine cellar, gym, man cave, bar, theater, game room, and a playroom.
One challenge that some homeowners may experience is overcoming what to do with a dark and dingy basement. Although, this is not always the case, there are many stylish things you can incorporate into your basement to create a cozy hang out spot. Basement ideas with bars are a great way to create a sleek spot and you can incorporate different themes into the bar, such as vintage, rustic, man cave, sports theme, and minimalistic look.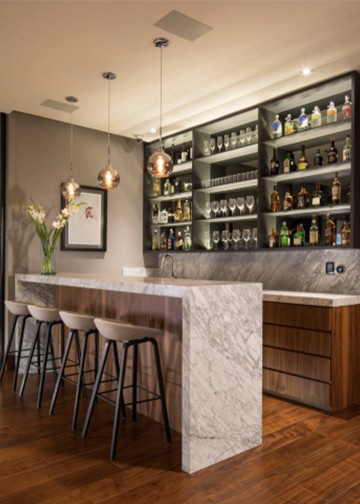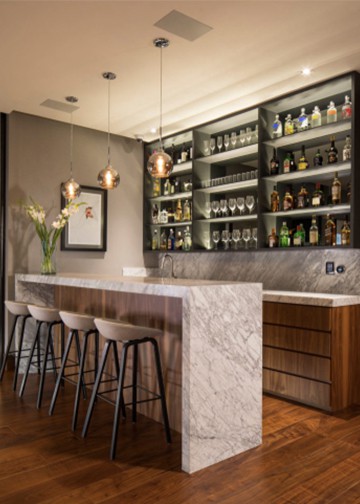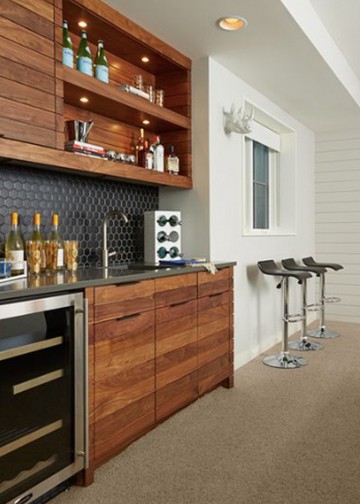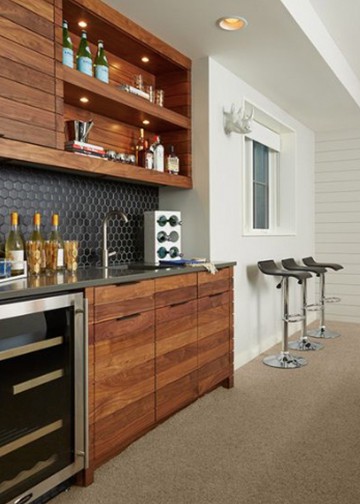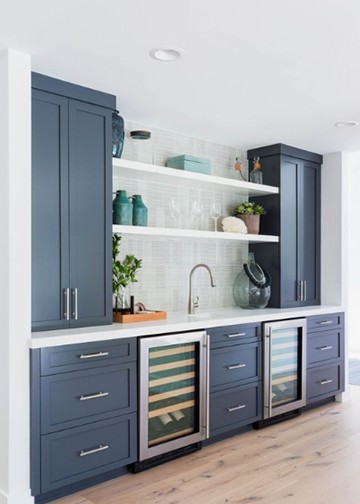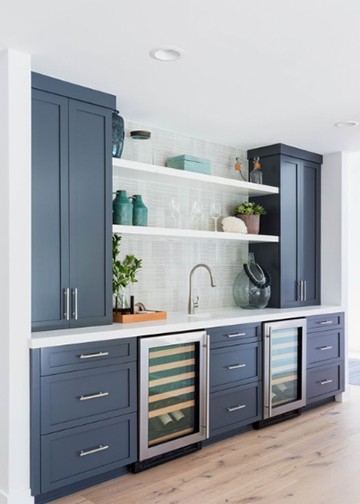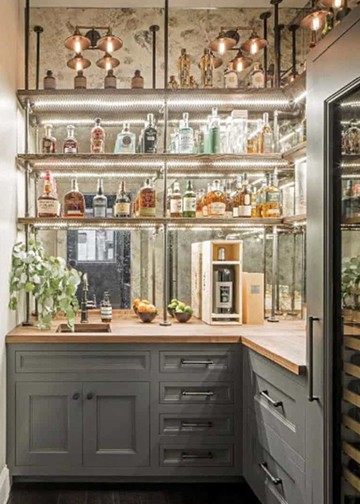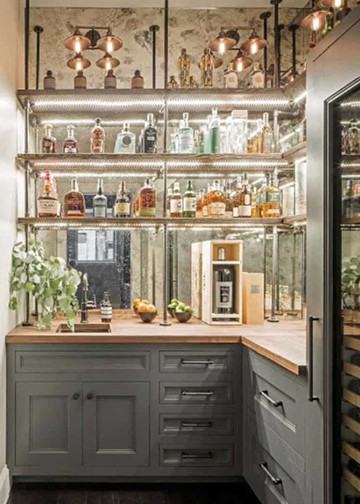 Ceiling for Basement Ideas
There are many trendy things you can do on the ceiling of your basement, such as wooden planks, coffered molding, wallpaper, and drop-down ceiling with cove lighting. All these things can elevate your basement and take it to the next level. Wooden beams can create a rustic, yet contemporary feature in your basement. Coffered ceilings that are painted white can create visual interest and make it seem like it's part of the original home. Ceiling ideas for basements are endless and can transform your basement into something amazing!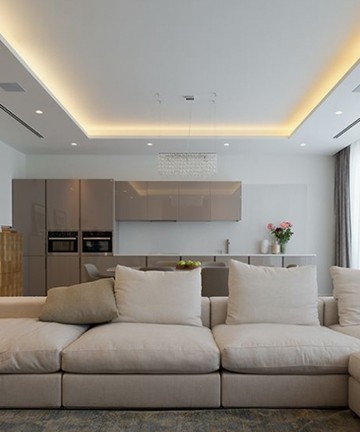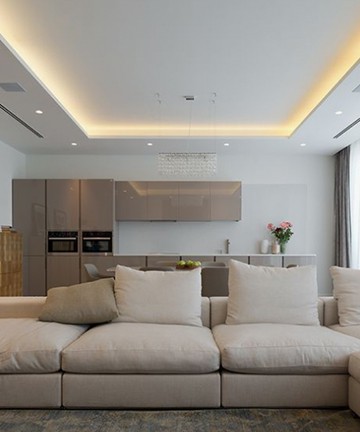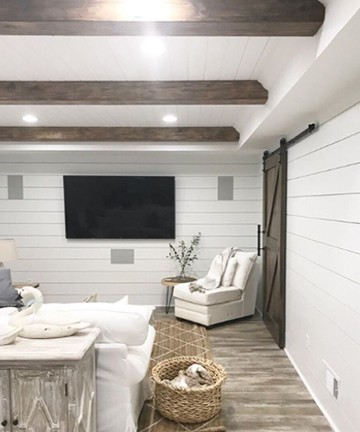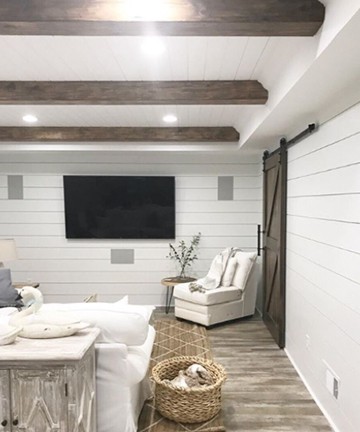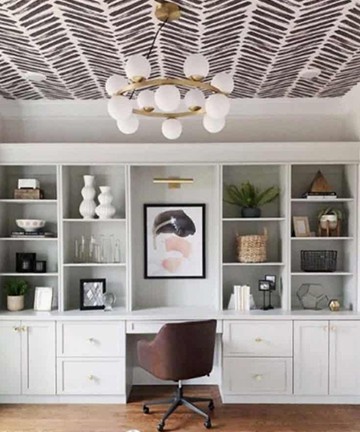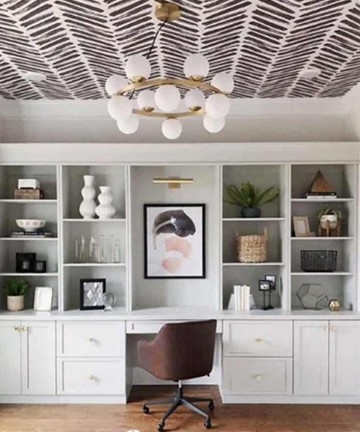 If you're a guy, basements are a perfect location for a man cave. Creating a man cave is a great way to create a cool hang out spot. Selecting moody and dark finishes can help create that man cave environment. Incorporating a bar, pool table, and large tv screen is a great start to create the perfect man cave..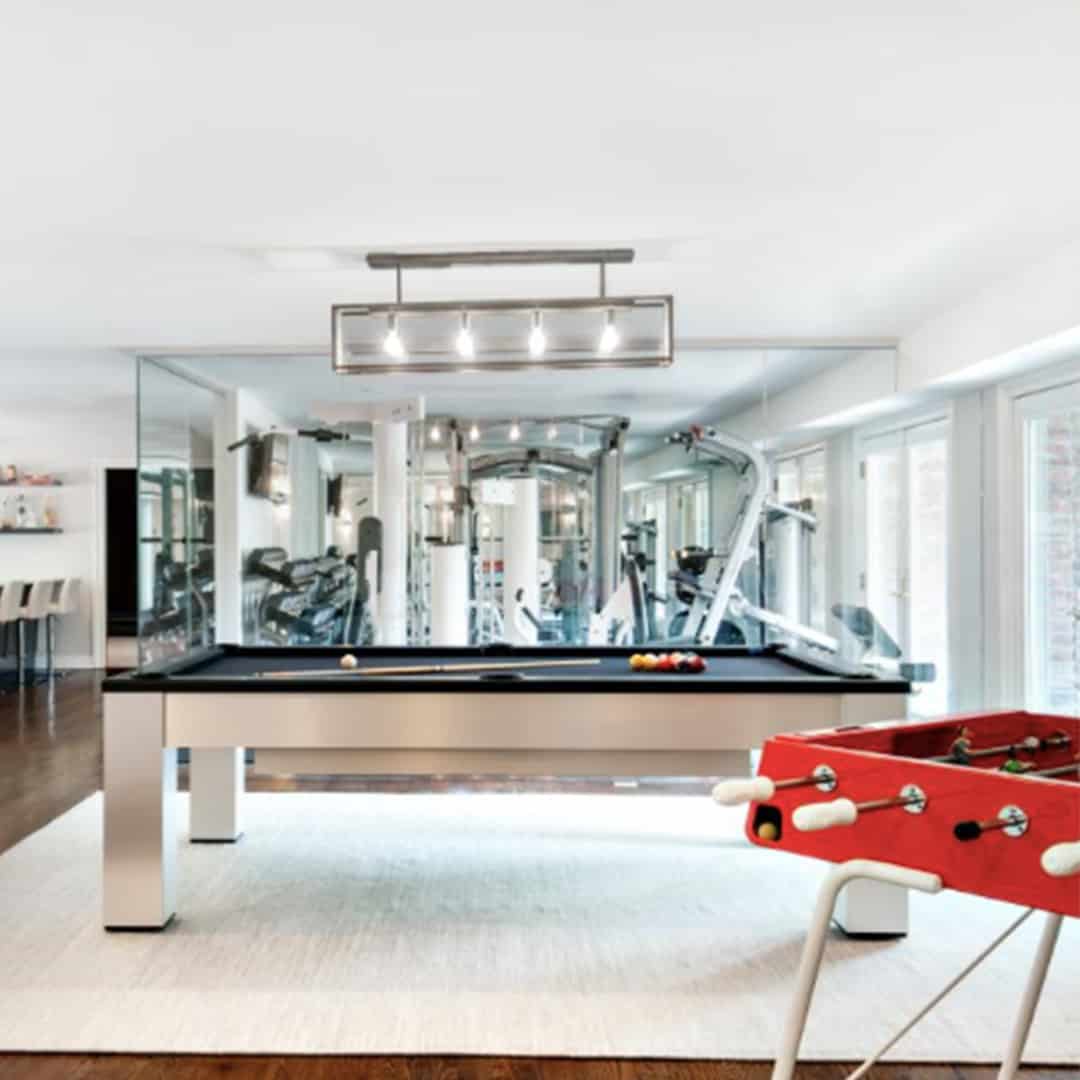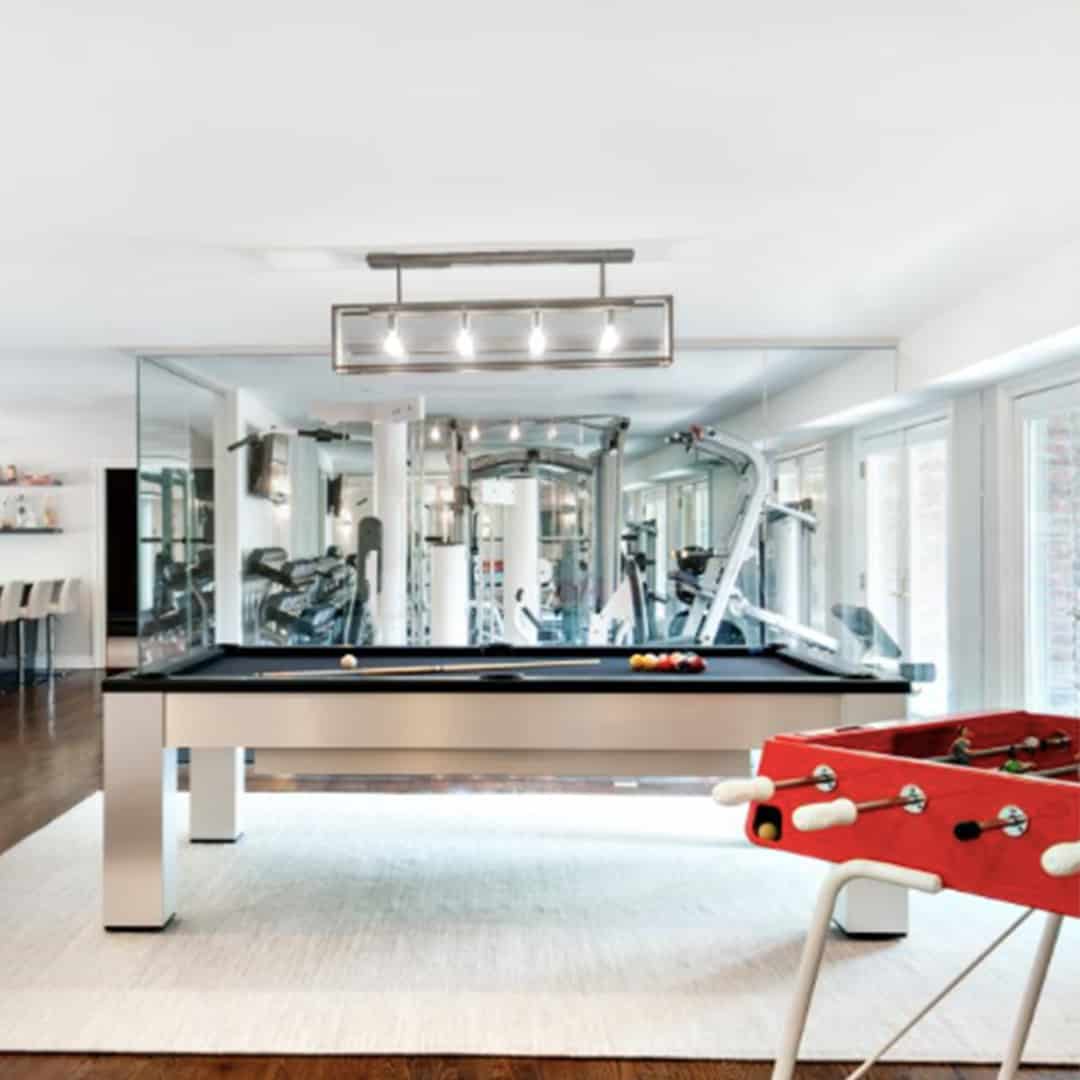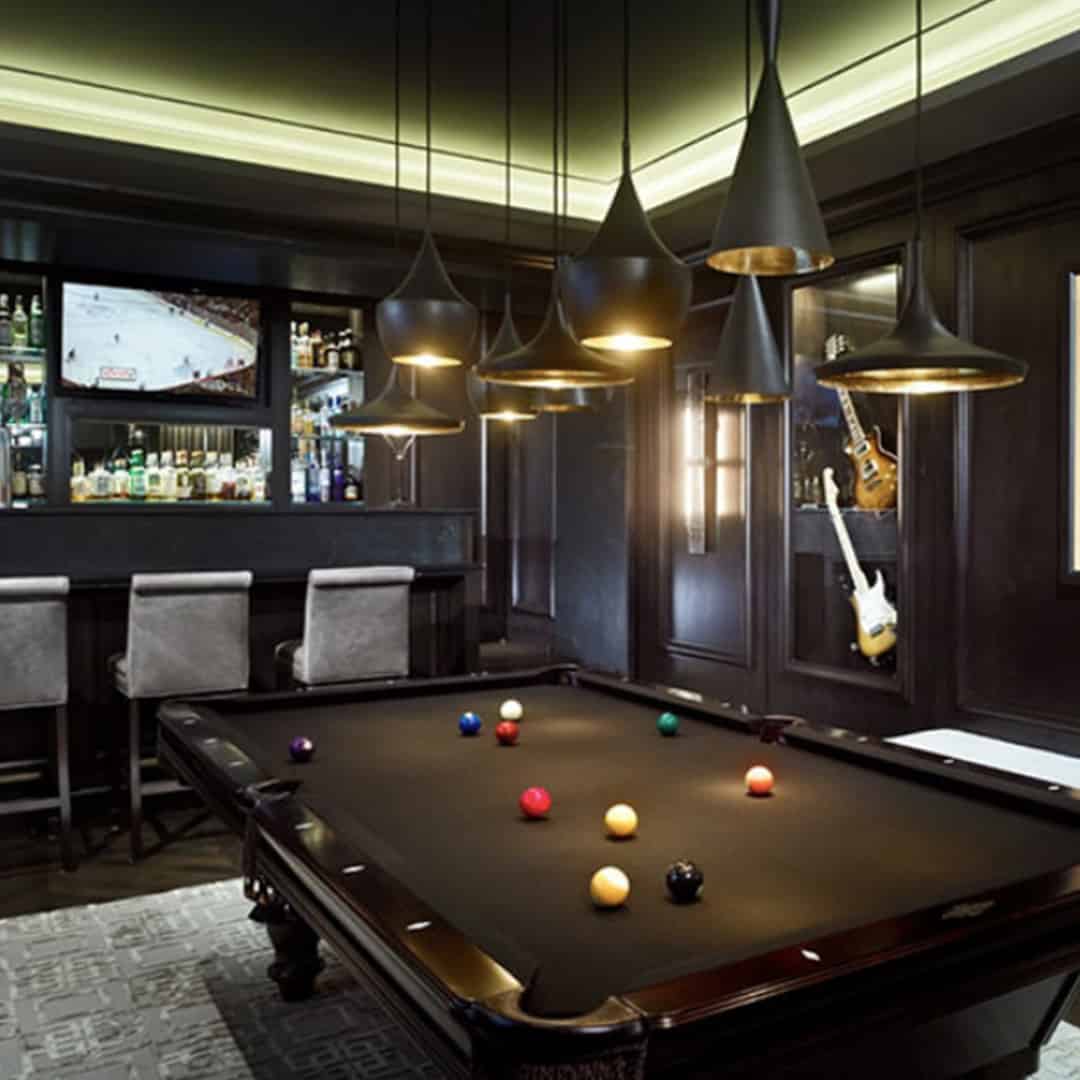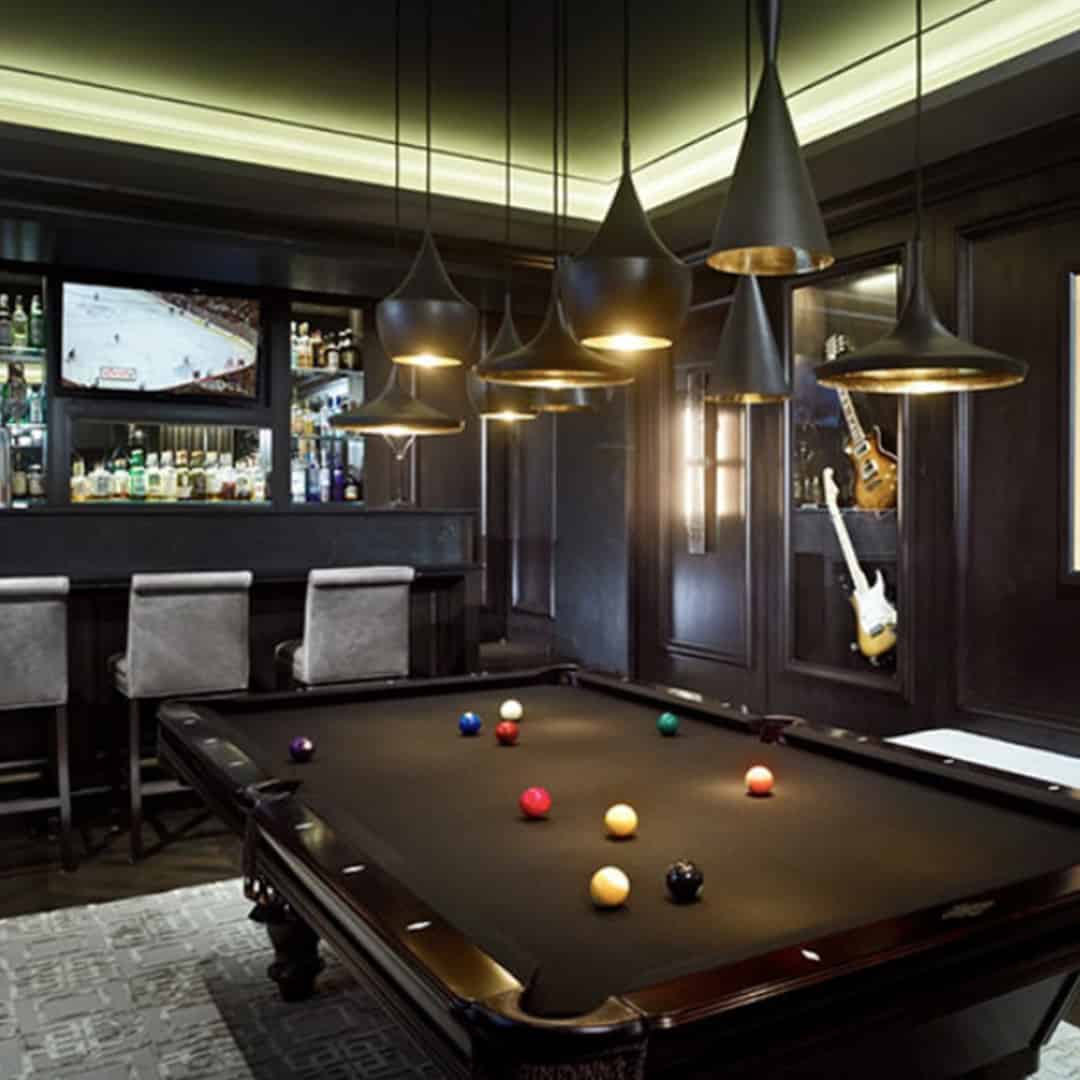 Stairs may seem like a waste of space, however there are so many creative things you can do to take full advantage of the space underneath the staircase. This gives you an opportunity to be creative and implement something unique into your home, while optimizing basement space. Staircase to basement ideas can help create different areas, such as an office, wine cellar, storage, bar, office and, sitting areas.