Projects > Bathroom Renovation
Bobby's Bathroom Project Story
Etobicoke ON Canada
Giving Your Bathroom a New Purpose.
Although it may seem like a distant dream, renovating your bathroom on a small budget – and in a short time – can be a reality. Reno Rocket is a team of expert renovators, designers, and construction managers whose aim is to help you build your ideal space without interrupting your family's lifestyle, with the best price in mind to suit your needs.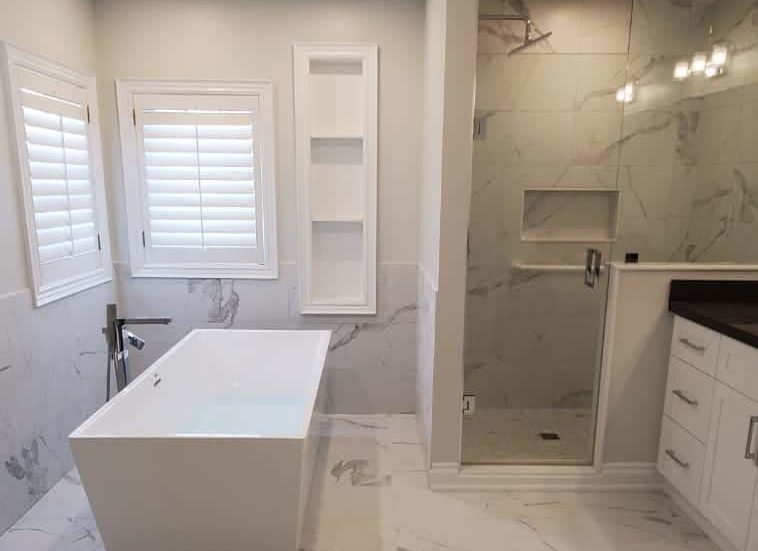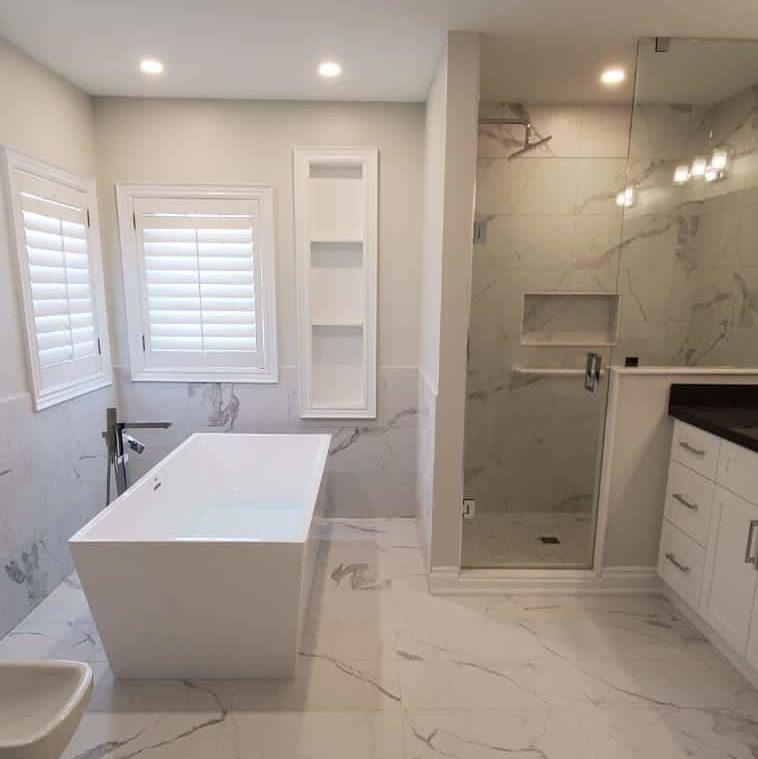 Description
Scope of Work
"We are ecstatic about our new ensuite!
"
Bobby
Owner
Converting an outdated bathroom into a modern and functional space is the most efficient way to increase the value of your home. Bobby, a past client of ours, wanted his bathroom to match the rest of his home stylistically. He first met with our design team to give him fresh ideas and to better visualize his ideal bathroom before moving onto our renovation experts.
Your bathroom renovation starts to come together when you can picture how it will look and feel. Any renovation involves an understanding of the structure of the space, which is why Reno Rocket can help, step by step, to help execute a design with our floor plans and 3D rendering.
Our team immediately recognized that the outdated washroom clashed with the rest of the home, allowing us to offer a more tasteful look, complete with marble finishes and a luxurious bathtub.
"It looks and feels very lavish while at the same time being extremely functional for our needs. Not to mention it goes perfectly with our previous vision!" When asked about the renovation process, Bobby confessed that everything was done in a timely manner and remained within their budget, a feat sometimes all too uncommon. "It's what set Reno Rocket apart from other companies in our eyes," he concluded.
Instead of having to settle for an obsolete lavatory, consider a quality remodel that meets all of your expectations, before and during the renovation process.
We personally inspect your space to determine how best to fit your lifestyle. We also reinforce the structure of your space and make any necessary repairs in order to reduce save you money in the long run.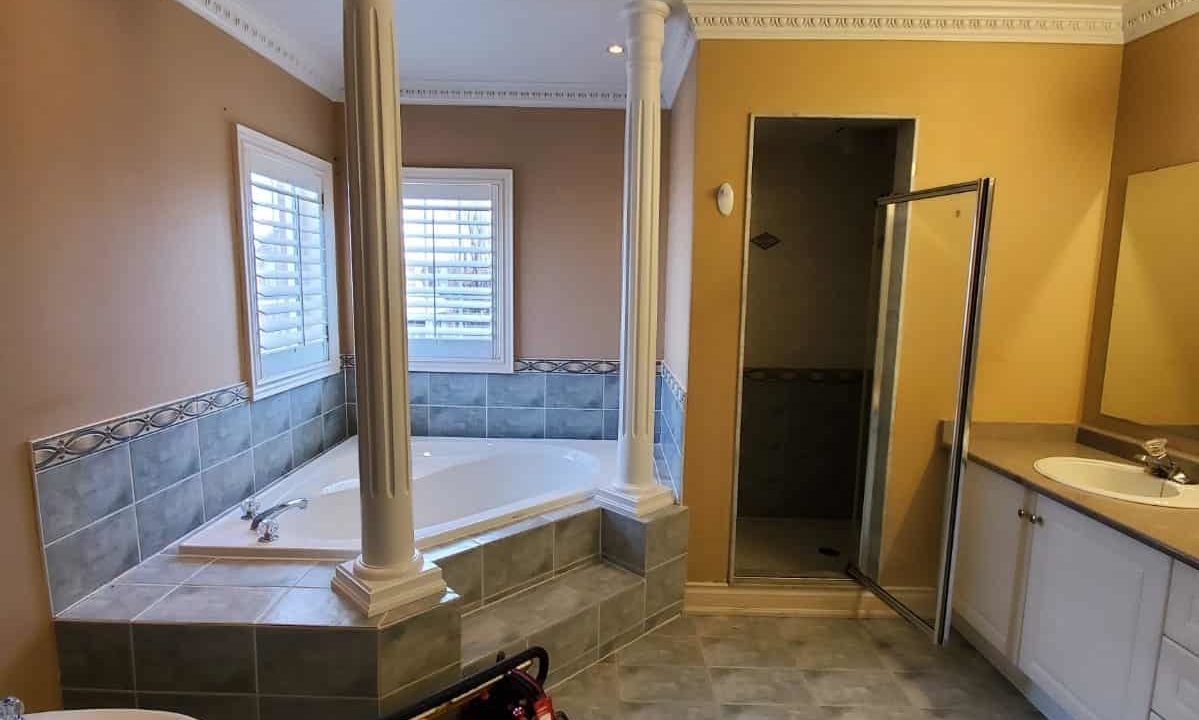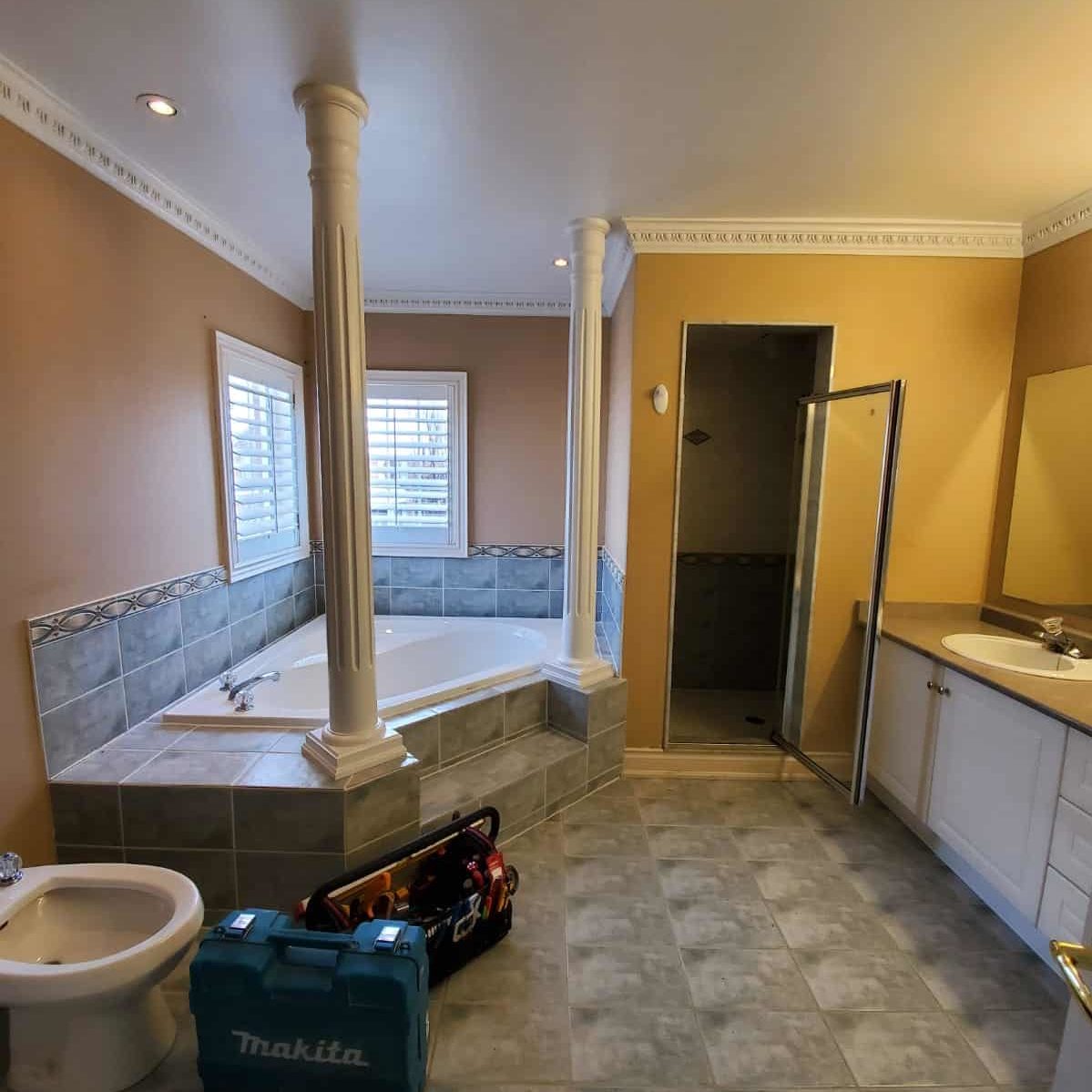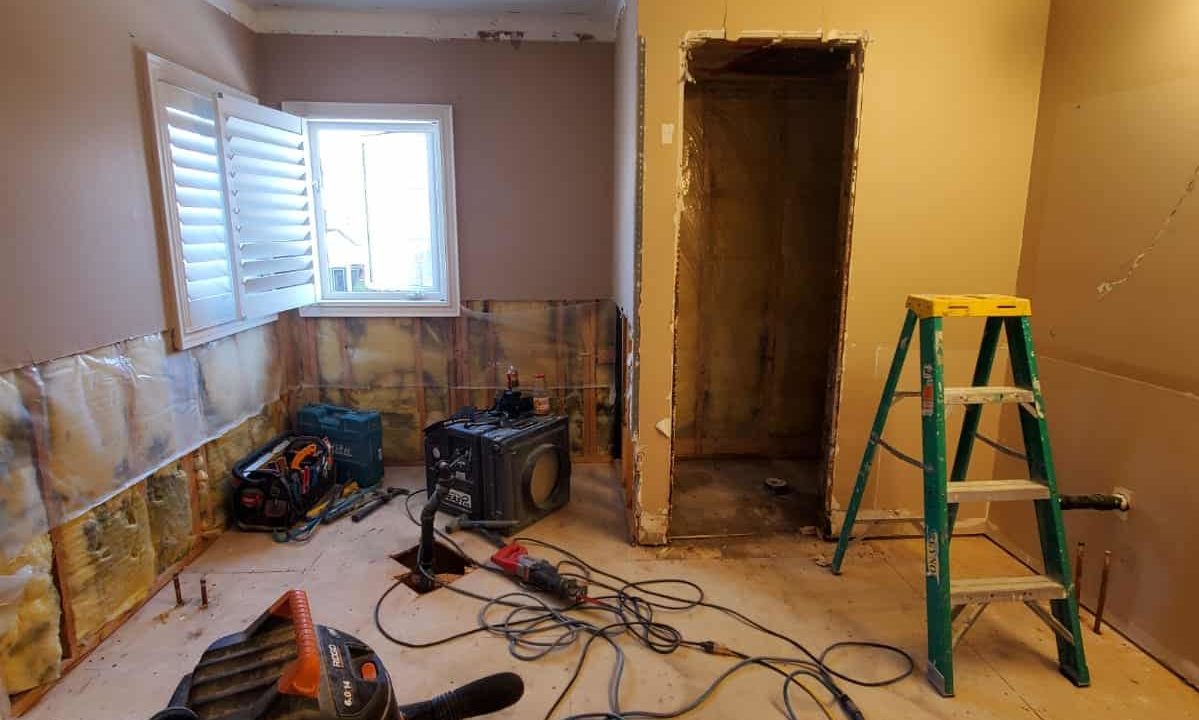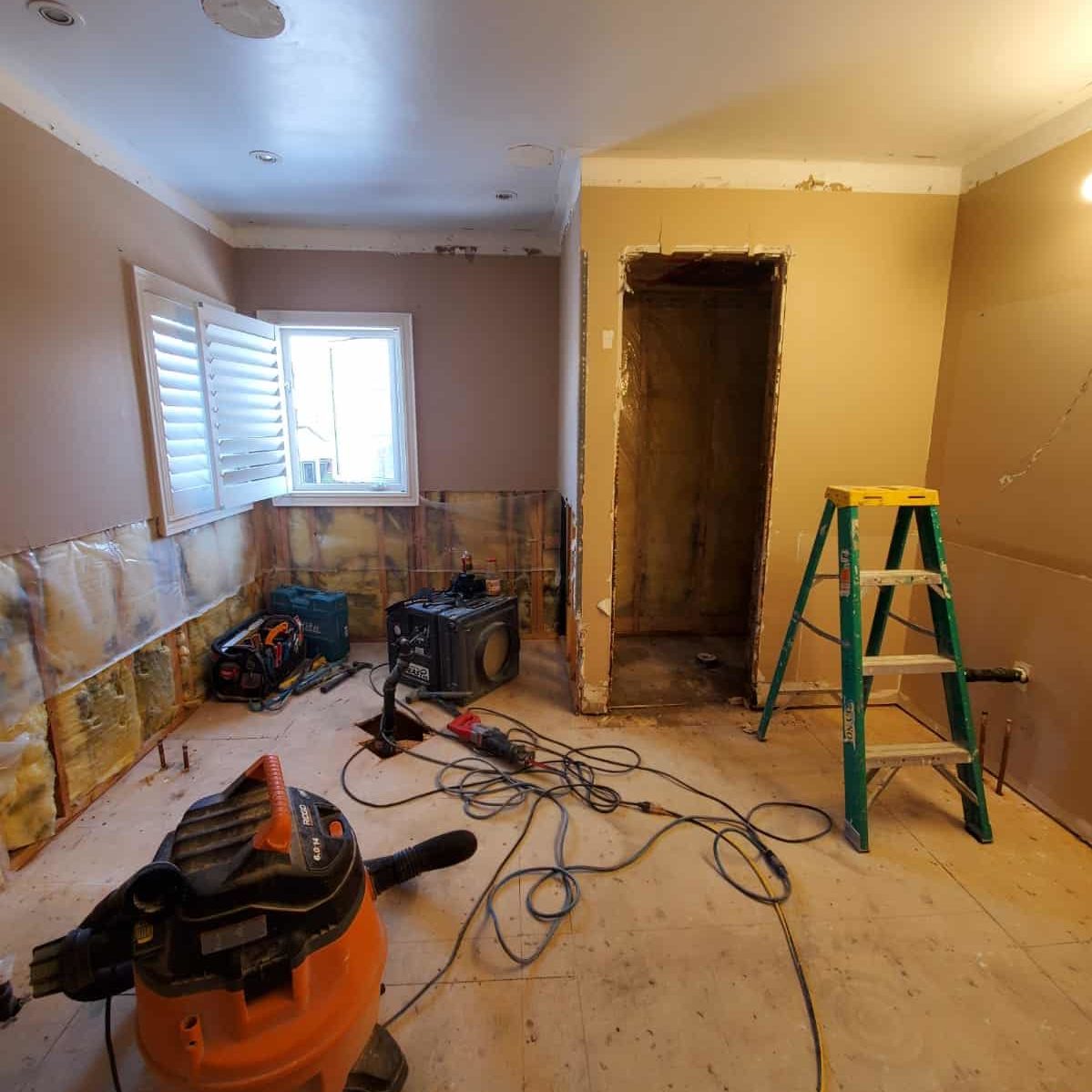 Here at Reno Rocket, our commitment to creating exceptional renovation experiences goes beyond the norm – because we know how tedious and overwhelming it can be. The clearer your project is outlined from start to finish, the easier it is for everybody. "That's what I call a win-win!" (Quoted from Bobby, July 2020)
This could be your success story too! Contact our team today to learn more about our unique process and gold-standard customer service. And feel free to mention this article for a no-obligation consult and estimate!
Reno Rocket: Space that makes sense.