Contractors Make Renovations Easy.
Basements, bathrooms, general contracting, and more.
Basement Renovations.
Affordable, high-quality basement finishing in Vaughan, Toronto & the GTA.
Bathroom Remodelling.
High-quality bathroom renovations, designed for less mess and less stress.
Kitchen Remodelling.
Let's talk about renovating everyone's favorite room in the house, the kitchen.
Commercial Projects.
Not only residential but also commercial projects.








In-Home Consultation.
Get your free detailed quote and choose us for your reno!
Estimation & Administration.
We also offer financing programs if you need them. 
City Permitting.
Architectural drawings and permit package for your project. 
3D & Material Selection.
3D Drawings to visualize your goal and material selection meeting in our shop. 
Structural Framing.
Get your desired layout with partition walls, exterior walls or even additions with custom home team!
HVAC.
We have the best HVAC team for residential and commercial needs. 
Electrical.
From lighting design to rough-in to ESA Certification.
Plumbing.
Either having the bathroom of your dreams to fix your house drains, we got you!
Drywall Install & Repair.
Drywall installation and repair as needed.  
Taping and Mudding.
Taping, mudding and sanding  for finish walls. 
Prime & Paint.
From prime to finish paint for your walls end goal. 
Wallpaper Installation.
From removing old to fix the drywall and install new wallpaper.
Floor Repair.
Drypack or self-leveling repairs for concrete floors. 
Tile Installations.
Interior and exterior for commercial and residential. 
Carpet Installation.
Broad looms or tile carpet installation and repairs. 
Floor Installation.
Hardwood, laminate, or vinyl installations and repairs. 
Cabinetry.
We have everything you are looking from pre-fab cabinetry all the way to custom cabinets!
Quartz Installations.
Get a beautiful quartz countertop and backsplash for your kitchen or bar!
Glass Installation.
Level up your house with glass railings for your stairs or get yourself new shower glass doors!
Feature Wall.
Complete your living room with your accent wall! Add niches or just a beautiful wall covering like these slats!
Online Access for Homeowners.
Our simple online system makes it possible to access your project from any computer, tablet, or smartphone.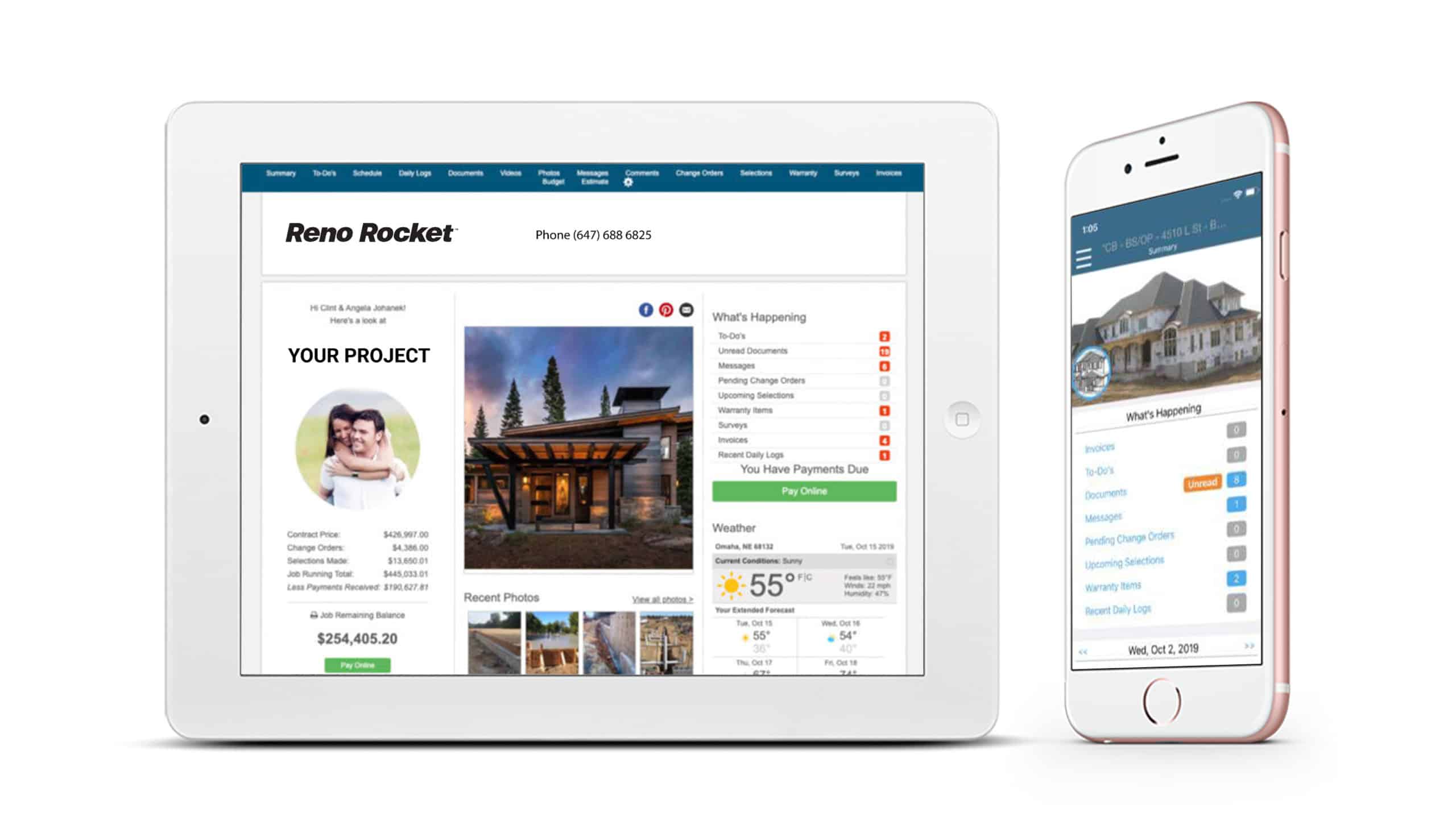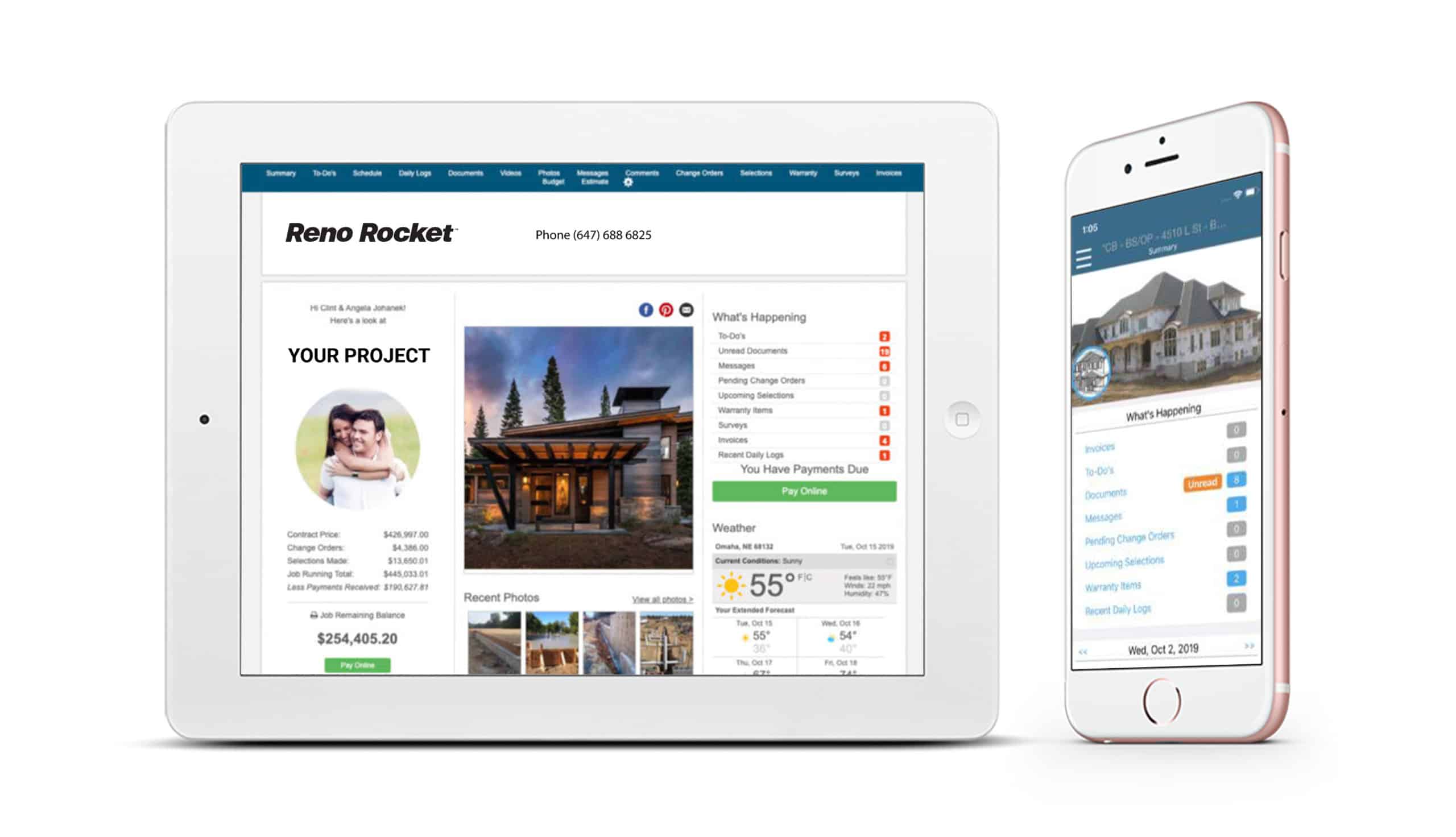 As Renovation Contractor, we provide professional workmanship and services light-years beyond industry standards.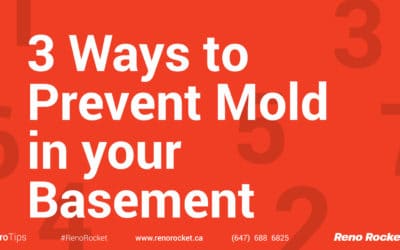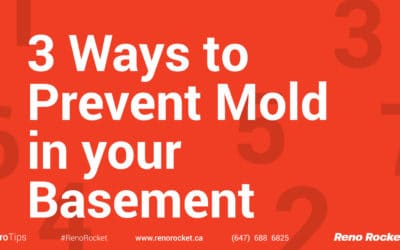 We bring you 3 easy ways to prevent mold from ruining your basement because they are naturally more moisture prone due to the fact they are underground. The natural mixing of the warmer air upstairs with the colder air in the basement creates micro condensation and...
read more
Discover if we serve in your neighbourhood.
Hi there, let's start with your
free consultation!
With Reno Rocket, you'll work with a local expert to plan your project and you will receive:
Free 3D Design.
Transparent itemized estimate.
Competitive price-matching.